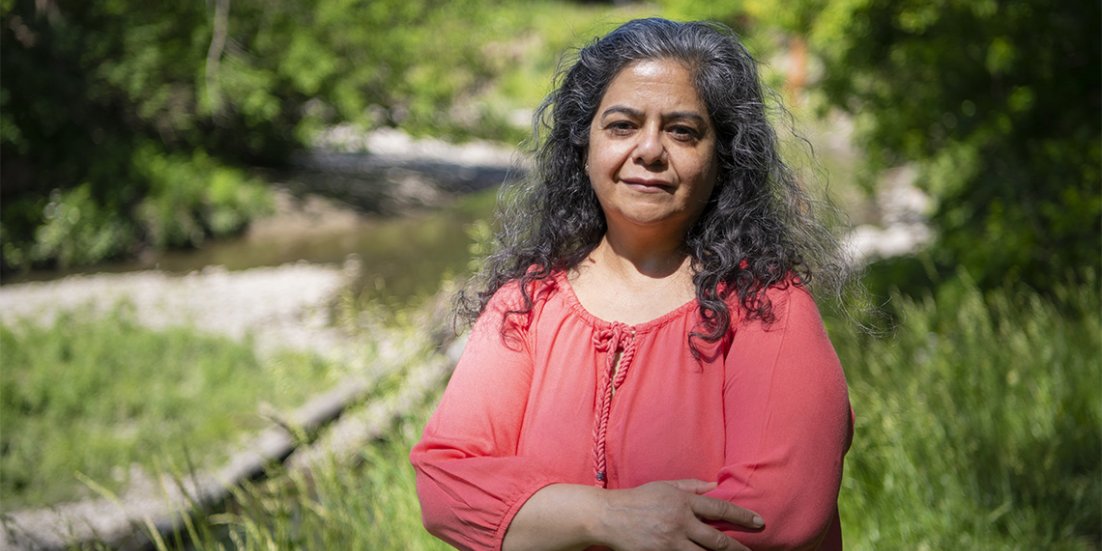 Ambika Tenneti, Foresty PhD student, explores ways to make Toronto's urban forests, ravines more inclusive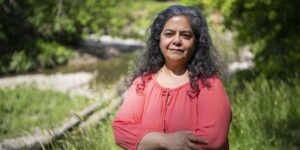 Ambika Tenneti, a PhD student at U of T, is investigating community engagement in the city's urban forests, looking specifically at factors that lead to inclusion or exclusion among immigrant communities (photo by Don Campbell).
Ambika Tenneti, a PhD student in the forestry department at the John H. Daniels Faculty of Architecture, Landscape, and Design, was recently featured in U of T News for her research on equitable access to Toronto's urban forests.
For the city's urban forests and canopies to thrive and be representative of its diverse population, Tenneti says it is important to make the necessary investments in the city's ethnically diverse neighbourhoods. In addition to having proper signage, trails, garbage bins, public washrooms and seating, she says there is a need to engage people in stewardship activities, organize outdoor education workshops and leaning activities, and actively promote participation. Such programs should also be shared through local community centres, settlement agencies and ethnic media organizations.
"Ultimately, without social justice you cannot have environmental justice," Tenneti says.
Read the full story by Gilbert Ndikubwayezua on U of T News: