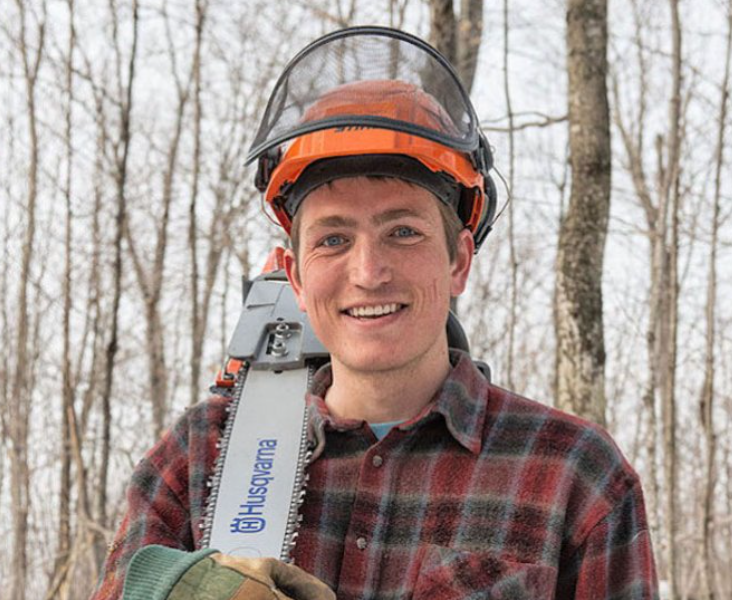 Daniels Faculty alumnus Thomas McCay named among Canadian forestry's top emerging leaders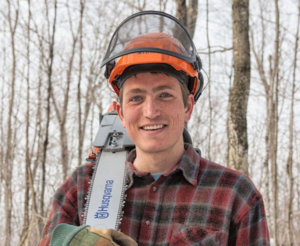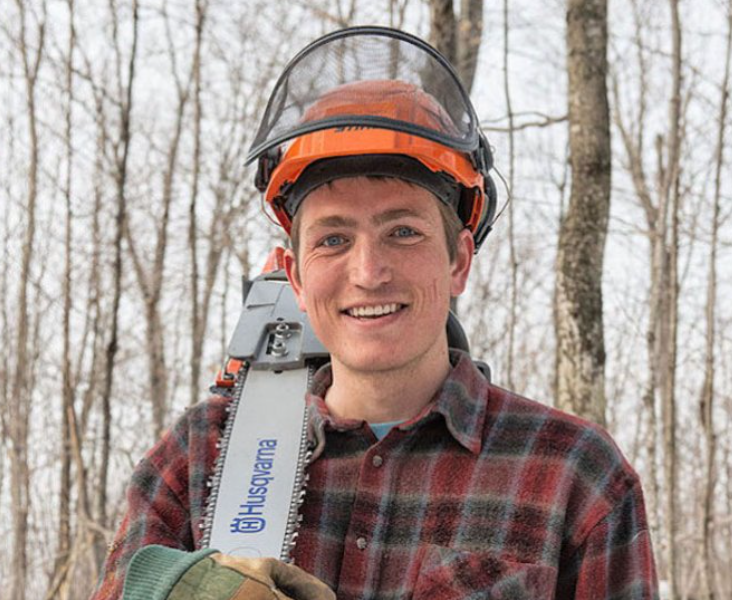 Master of Forest Conservation alumnus Thomas McCay has been named one of 2021's "Top 10 Under 40" by Canadian Forest Industries, distinguishing him as an emerging leader in his field.
The annual list, now in its 10th year, identifies those who "exemplify the best of our sector, from outstanding log haulers to sawmillers, foresters and others," according to CFI, the forest and wood-processing sector's leading magazine. Candidates, it adds, come from across the country.
McCay, who completed his MFC studies at Daniels Faculty in 2014, says he was surprised when he was first informed of the selection last year. "I often struggle with imposter syndrome, so it is nice," he says, "to have some outsiders think that what we are doing here is remarkable."
McCay currently works at Haliburton Forest and Wild Life Reserve Ltd., where he also completed his MFC internship. As its chief forester, he is entrusted with sustainably managing the privately owned, 100,000-acre Ontario reserve, which includes three operating sawmills, 100 lakes, millions of trees and a large amount of wildlife.
"I think that the broad-based and multiple-perspective approach to forestry education at Daniels set me up well for Haliburton, whose unofficial motto is 'We don't have it all figured out,'" says McCay, who lives in the Township of Algonquin Highlands with his wife and two children. "A true pursuit of adaptive management and continuous improvement is what I think sets us apart at both Haliburton and the Daniels Faculty."
Some of McCay's notable achievements since graduation include creating a private land consulting practice called Stewardship Services, forming the Haliburton Forest Research Institute, and launching the hardwood sawmill Almaguin Forest.
A love of the outdoors was the genesis behind McCay's early interest and subsequent career in forestry. "I like the practical challenges, and the diversity of work and skills of the job," he told the publication County Life last year. "I'm also a true believer in forest products as the best renewable resource we have available to us."
Banner image: Thomas McCay, 32, credits the broad and multiple-perspective approach to forestry education he received at Daniels Faculty for enabling him to grow and thrive in his career. (Image from CFI)