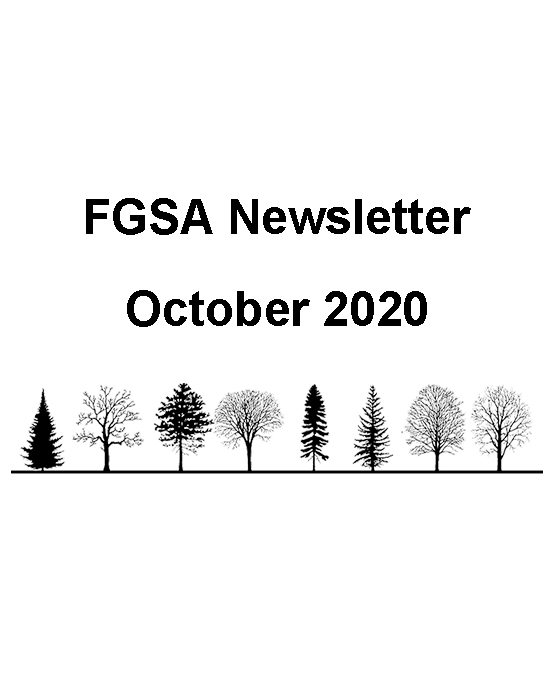 FGSA News Letter October 2020

Upcoming Events
Logo Contest Help design the Institute of Forestry and Conservation's new Logo. $200 prize. Details on our https://www.uoftfgsa.weebly.com website.
Accountability Study Group – Every Thurs. at 1pm EST Need to get work done? Join us for our study/work sessions every week, where we work alongside each other with our cameras off. The zoom link is e-mailed out in the morning the day of.
Environmental Pathways Oct 27th – 29th The School of Environment is hosting an event where there will be online booths to learn about possible career pathways after graduation. Stay tuned for more info.
MFC Accreditation Meeting – Oct 15th at 12 – 1:30pm EST For all MFC students. Register through Laura and get a $20 gift card for coming.
Mindfulness Moments – Every Tues. at 12:10pm EST Hosted by the Faculty. Facilitated by Niamh! Link here https://utoronto.us2.list-manage.com/track/click?u=4576fb53c9c997093825e39ba&id=2b9bfbda10&e=f187c31659
Staff Profile:
Laura Lapchinski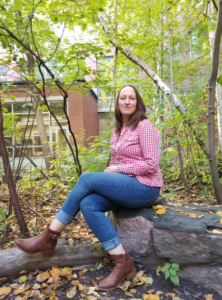 Laura Lapchinski has been a part of the Forestry administration team for the past four years. Her current role as Operations Coordinator and Undergraduate Administrator, along with the assistance she provides the Daniels Faculty's Programs Office, allows her to interact with a wide range of students and academic members. She provides a broad array of administrative and program services ranging from event and meeting coordination, course scheduling and guidance, academic assistance, to fulfilling facility related requests. Laura loves interacting with members of the Institute of Forestry and Conservation and welcomes students and staff to feel free to contact her with their needs or even stop by her office to say hello!
Outside of work, she enjoys playing tennis, skiing, hiking and traveling, and hopes to trek it up to the Canadian Arctic sometime in the near future. Laura is also a massive soccer fan and has supported Manchester United since attending her first match at Old Trafford at the age of twelve. Her favourite summers are definitely World Cup summers!
Tree of the Month: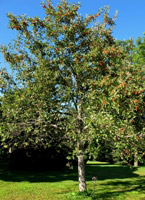 Malus coronaria Wild Crabapple The wild crabapple is the only native species of apple to Ontario. These trees are typically small and have leaves that are oval with finely toothed unlobed edges as well as triangular and lobed leaves. Crabapples are sour but can be used to make jams. The trees are sources of pollen for common apple trees.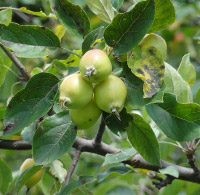 Photos courtesy of canadiantreetours.org