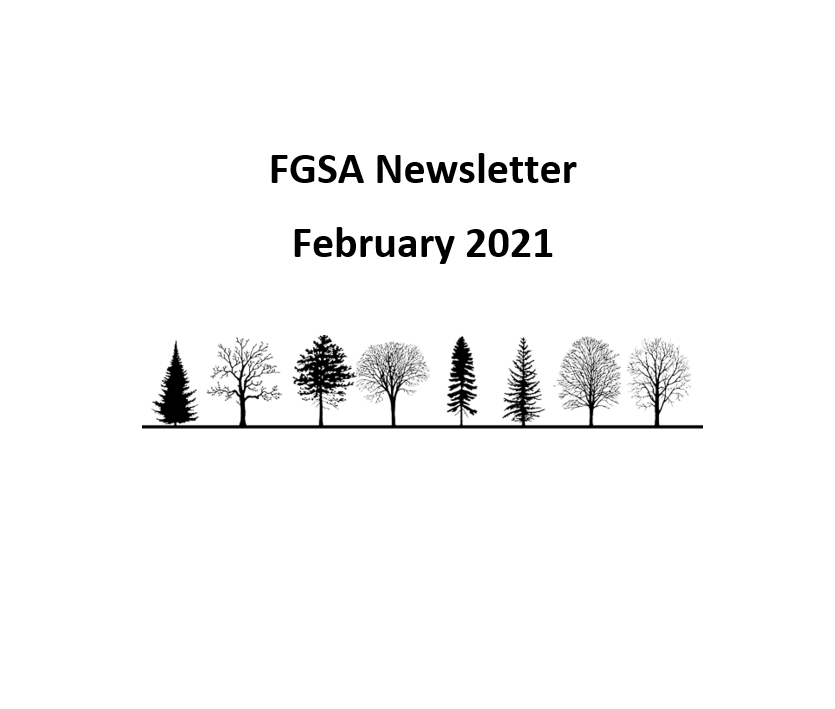 FGSA Newsletter February 2021

News & Upcoming Events
Accountability Hours will be starting again this month. They will be held every Wednesday this semester from 1:00pm to 3:00pm. Zoom links will be sent out weekly.
The New FGSA Website is up and running. Visit our new site at https://uoftfgsa.wordpress.com/. Be sure to follow us on Facebook (@UofTFGSA) and Instagram (@fgsa_uoft) too!
Mindful Moments take place every Tuesday from 12:10pm from 12:40pm. These sessions are a way for students to relax and unplug during their busy semesters. For more details and a full schedule, visit https://www.daniels.utoronto.ca/events/2021/01/12/mindful-moments-daniels-community
February Birthdays
We're not celebrating any birthdays this month (that we know of!). If you want a special birthday callout for you or someone you know within the Forestry department, email us the name and birthday of the person celebrating at fgsa@utoronto.ca
Meet the New FGSA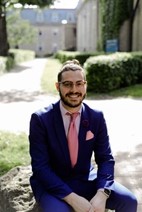 Joshua Quattrociocchi – Chair
Joshua is a first year MFC student with a plan to pursue his PhD in forestry following his Master's program. While he spends most of his time doing school work and planning his agenda, in his free time you can find him going for a walk, watching a bopper of a Netflix series, or relaxing with his favourite video game. Of course, in the summer you'll most likely find him by the beach, getting as much sunlight as possible. As a member of the FGSA, Josh is one of several students you can contact if you have questions or concerns. During the pandemic, student life can be difficult for many, so be sure to keep connected to your fellow students. Our hope is to facilitate online events and other activities, so students can make strong connections and be a part of campus life.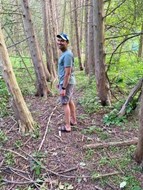 Shan Shukla – Vice Chair, Public Relations
Shan is currently enrolled in the MFC program. He has a background in biochemistry having completed a double major in biology and chemistry at UTM during his undergrad. He also has experience in clinical, and basic science research. When he isn't backcountry camping in the summer, you can find him hiking, mountain biking, or longboarding. When he isn't snowboarding in the winter, you can find him trekking through the snow discovering new trails. Shan hopes to make an impact in sustainable research to quell climate change.

Niamh Wall – Research Stream & Undergraduate Student Relations
Niamh is a second-year Ph.D. student, supervised by Dr. Patrick James and Dr. Marie Josee Fortin, studying connectivity in Southern Ontario. She first joined the Faculty of Forestry as an MFC student in 2013. She is passionate about conservation which lead her to work with the charity CPAWS Wildlands League following her graduation. Niamh stayed in touch with her fellow MFCs, learning about all the places forestry took them. She is delighted to be back and hope she can share skills she gained working in the ENGO world. As a Research Rep, she hopes to help provide some of the same benefits she received, to students here today.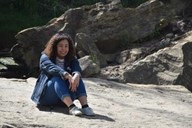 Zoe Bedford – MFC & Alumni Representative
Zoe is a current MFC student hailing from Hamilton, Ontario. She has an HBSc in environmental science, environmental management and GIS from University of Toronto. Although she has always been a city dweller, Zoe has a passion for exploring nature and hiking. Lover of art, travel and foods from around the world, her perfect day would involve all three activities. As an extroverted individual, Zoe enjoys meeting new people and establishing meaningful connections. With her enthusiasm to help her peers and previous experience serving in her undergraduate student association, Zoe is incredibly excited to represent MFC students and alumni on behalf of the FGSA.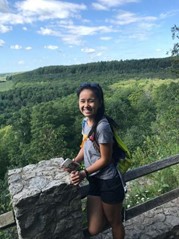 Vanessa Nhan – Treasurer
Vanessa is a current MFC student. She holds a bachelor's degree in biology from the University of Toronto with undergraduate research experience in urban ecology and evolution. She discovered her passion for the field of forestry and sustainability while working in Michigan's beautiful northern hardwood forests. In her spare time, Vanessa enjoys hiking, volunteering with local conservation authorities and organizing her life through bullet journaling and Excel sheets. She is excited to be part of the FGSA to strengthen the forestry community within UofT!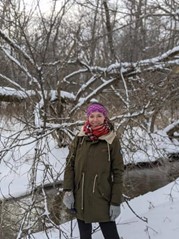 Sara Deslauriers – Athletics Rep
Sara is an MFC student with an interest in landscape ecology and wildlife conservation. She loves all things outdoors, and enjoys dancing, running, camping, kayaking, hiking, climbing, skiing, skating, and jumping around like an insane person (surprisingly cathartic!). When not studying, Sara can be found socializing, playing outside, or hanging out with her awesome cat. As the Athletic Representative, Sara hopes to share her love of movement by engaging her peers in a healthy, active lifestyle. Here's to a year of positive energy, self-confidence, and inner peace!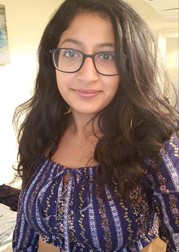 Monique Dosanjh – Ethics & Public Relations
Monique Dosanjh is in her first year of the MFC program. She completed her HBSc in Environmental Science, minoring in GIS and Environmental Management at the University of Toronto Mississauga. She is passionate about wildlife and conservation, and trees of course. In her free time, she enjoys hiking, camping, sports, baking, and cooking. As Ethics Commissioner, she hopes to ensure that all events are equitable and accessible to all, and that the FGSA promotes and encourages diversity and inclusion.
Alumni Profile
Scott Jackson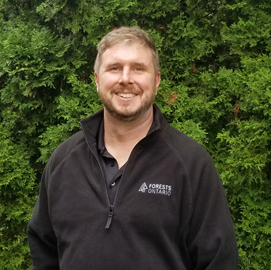 Scott graduated from Queen's University with a degree in environmental biology in the mid-1990s. As part of his undergraduate studies, he took a forest ecology field course in Algonquin Park and immediately fell in love with the discipline of forestry. Scott returned home to Toronto shortly after to begin the MFC program in September 1996 as part of the program's first cohort/class!
After graduating from UofT, Scott travelled south for a couple of field seasons to conduct research on reduced-impact-logging techniques and post-harvest regeneration in Brazil and Bolivia. He subsequently spent over a decade as a policy analyst with the Ontario Forest Industries Association before starting his own company, SMJ Consulting. As a consultant, Scott has worked with a variety of interests and organizations including the provincial government, private sector companies, and not-for-profits. Scott currently spends much of his time working with Forests Ontario as their Director of Indigenous and Stakeholder Relations.
Scott loves to spend time with his family and has a passion for camping, hockey, and cooking.
Tree of the Month
Asimina triloba
(Pawpaw)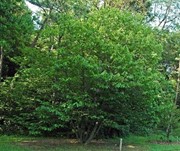 Pawpaw trees are fruit bearing deciduous trees,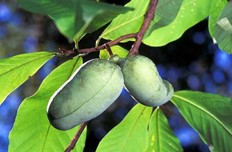 native to Canada and the eastern United States. They have a tropical appearance due to their large leaves and fruit.
Their fruit has a sweet taste to it, resembling flavours similar to mango, banana, and pineapple.