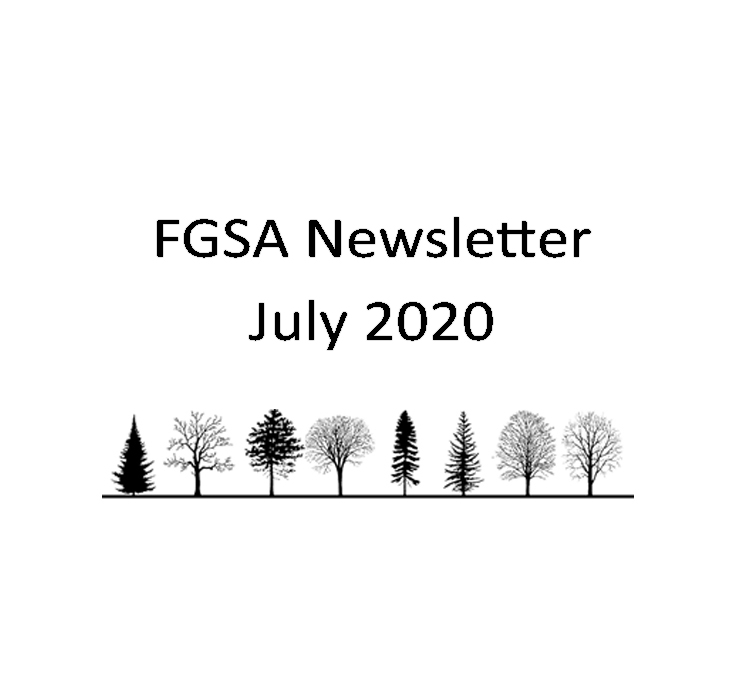 FGSA Newsletter July 2020

Reminder
The FGSA is still looking for individuals interested in being a part of an Equity Commission to help facilitate discussions on equity within the faculty and its programs. If interested, please sign up here: https://forms.gle/6JtjhGWisA1DHSSZ9
If you are not interested in joining a committee, but would like to give your thoughts, concerns or stories of diversity and equity (or lack thereof) in the faculty, feel free to fill out this anonymous form: https://forms.gle/Ye4dpvVVmzWDfEDi9
Alumni Profile: Kristen Grittani
Kristen developed an interest in the field of consulting and urban forestry from living in the city and recognizing the need for individual tree care in the urban landscape. She became an ISA Certified Arborist while graduating from the MFC program and began work as a Consulting Arborist. Over the years this has involved advising individual landowners, developers, municipalities and government bodies on the best ways to adhere to and develop tree protection programs and bylaws, and how to conserve as many trees as possible. This has included consulting and completing inspections on behalf of municipalities, communicating with landowners and recommending tree care actions, advising special interest and volunteer groups and performing tree inventories and preservation planning for small and large scale development. Kristen has a special interest in preserving all trees possible alongside urban development and applying in-depth and innovative techniques to ensure trees are cohabitating with infrastructure. Kristen currently works at AECOM as part of the Ontario Ecology Team.
Tree of the Month: Prunus serotina Ehrh (Black Cherry)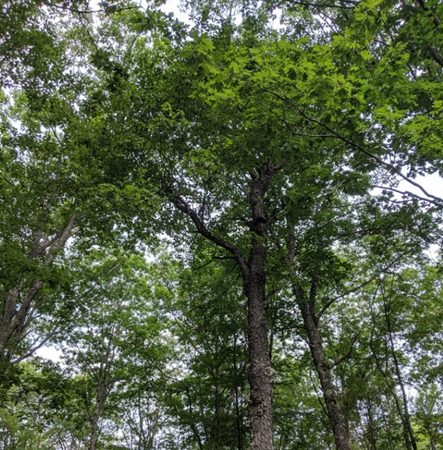 Black Cherry has a simple leaf with finely serrated teeth, best viewed with a hand lens. However, in terms of its leaf, the defining characteristic is the strip of tiny rusty-red hairs on the underside of the leaf that shoot out from the midrib of the leaf, reaching roughly half its total length. The bark is also an excellent key ID feature, as it is dark black and has a texture that is commonly described as 'burnt cornflakes'.
Credit: Emmett Snyder & Julian Alvarez-Barkham