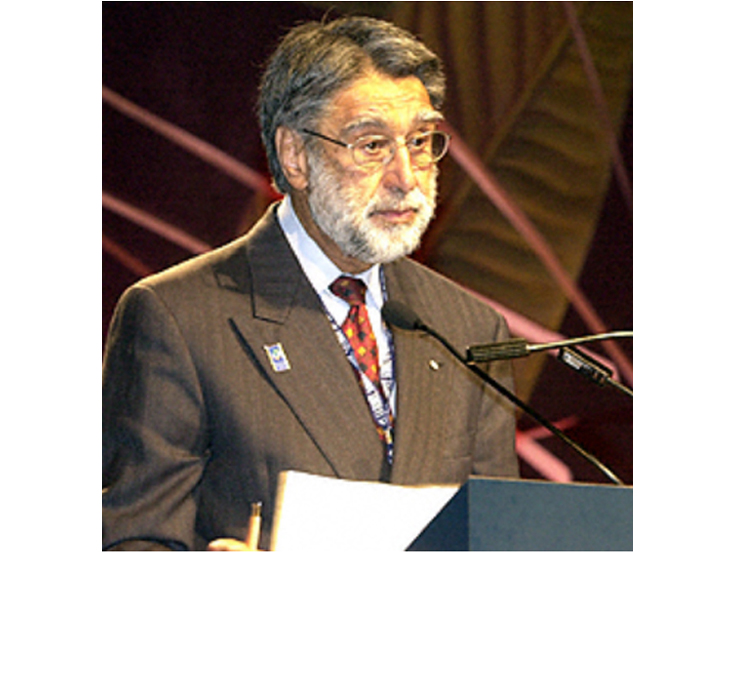 In Memoriam: Adjunct Professor Jagmohan Maini
This past March, former Adjunct Professor, Jagmohan Maini, quietly passed away at his home after a long and distinguished forestry career. A long-time supporter of the former Faculty of Forestry, Dr. Maini was a consistent presence at many faculty events.
Dr. Maini worked as a Research Scientist, Research Director, and Forest and Environmental Policy Advisor before holding the position of Assistant Deputy Minister, Policy, for the Canadian Federal Government. Upon his "retirement" in 1985, Dr. Maini moved to New York City to serve as the Coordinator and Head of the Secretariat to the United Nations Forum on Forests for the next seven years. He also committed his time to serving as a senior member on numerous national and international organizations including the Commonwealth Forestry Association, the Canadian Forestry Association's Advisory Board, the International Society of Ecosystem Health, the Ashoka Trust for Research in Ecology and the Environment, and the Centre for International Forest Research.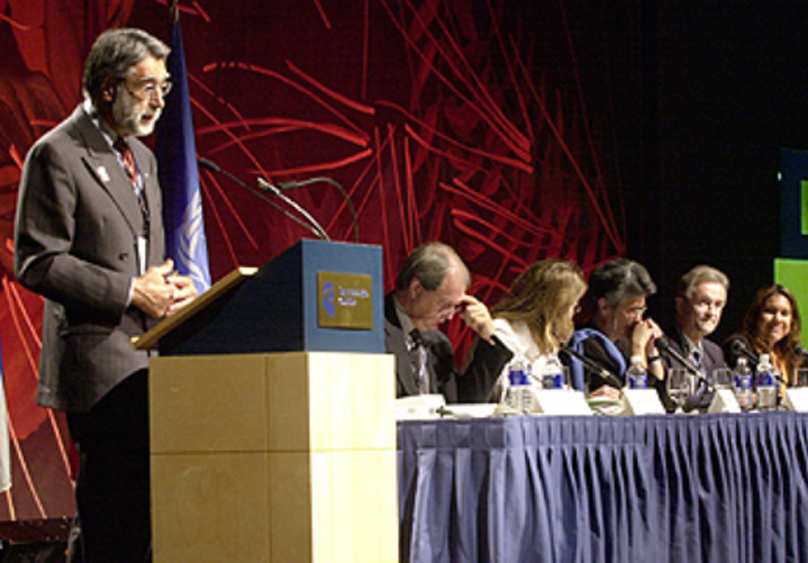 Recognized for his contributions in shaping the global agenda on forests, including the "Forest Principles," Dr. Maini was awarded many national and international honours and recognitions, including his appointment as an Officer of the Order of Canada in 2000; an Officer of the Order of the Golden Arc by His Royal Highness Prince Bernhard of the Netherlands in (2002); the Commander of the National Order of the Cross of the South by the President of Brazil (2002); and the Queen's Silver and Golden Jubilee Medals (1977, 2002).
Dr. Maini once stated that: "Forests are not wood factories; forest-rich and forest-poor regions face different realities; causes of deforestation lie outside the forest sector; solutions to deforestation and forest degradation are cross-sectoral; and forest benefits extend beyond forests." He was an integral player in the development of the Montreal Process which brought together twelve countries to expand a network of research and policy knowledge to encourage sustainable forest management. Dr. Maini's legacy for the preservation of the world's forests will live on through his contributions to such organizations.
A memorial service for Dr. Maini will be held once the current COVID-19 emergency has passed, and friends and former colleagues are welcome to attend to celebrate his brilliant soul.
Legacy Obituary- Jagmohan Maini