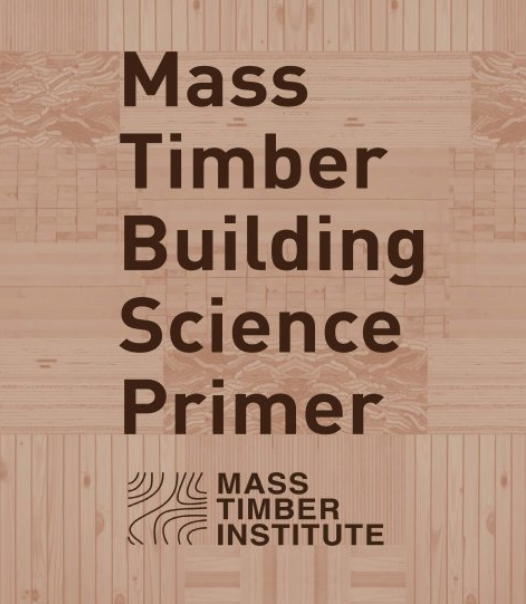 The Mass Timber Institute releases an open-access Mass Timber Building Science Primer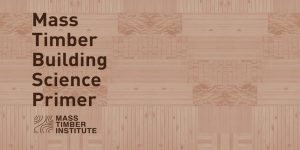 Mass timber, a category of engineered wood-based structural building materials suitable for large-scale infrastructure projects, promises to change the way buildings are designed. But, to many practitioners in the design and construction industries, mass timber is still a little mysterious. Architects and builders may have seen headlines about tall wooden buildings shooting up in Canada and around the world, but they may not know the details.
The Daniels Faculty's Mass Timber Institute is helping to fill that knowledge gap with the release of the Mass Timber Building Science Primer, a 70-page guide with over nine gigabytes of downloadable supplementary materials. The primer concisely describes the science of mass timber, the properties of different mass timber building materials, the workings of mass timber construction technologies, and the state of the mass timber industry.
The primer was written by professor Ted Kesik, with assistance from building science researcher Rosemary Martin and industry partner RDH Building Science.
The publication's target audience is design and construction professionals with little or no previous knowledge of mass timber. It's written in accessible language and requires no academic background to read and understand. Its release marks a milestone in the Mass Timber Institute's efforts to advance mass-timber science and drive adoption of timber construction in Canada.
"One of the most important reasons this publication was developed was to identify gaps in building science knowledge related to mass timber buildings so that industry, government, and academia can work together to address these gaps with relevant research, development and demonstration programs," the Mass Timber Institute writes in its statement about the primer. "The mass timber building industry in Canada is still a collection of seedlings that continue to grow and as such they deserve the stewardship of the best available building science knowledge to sustain them until such time as they become a forest that can fend for itself."
For more information about the primer, contact the Mass Timber Institute.