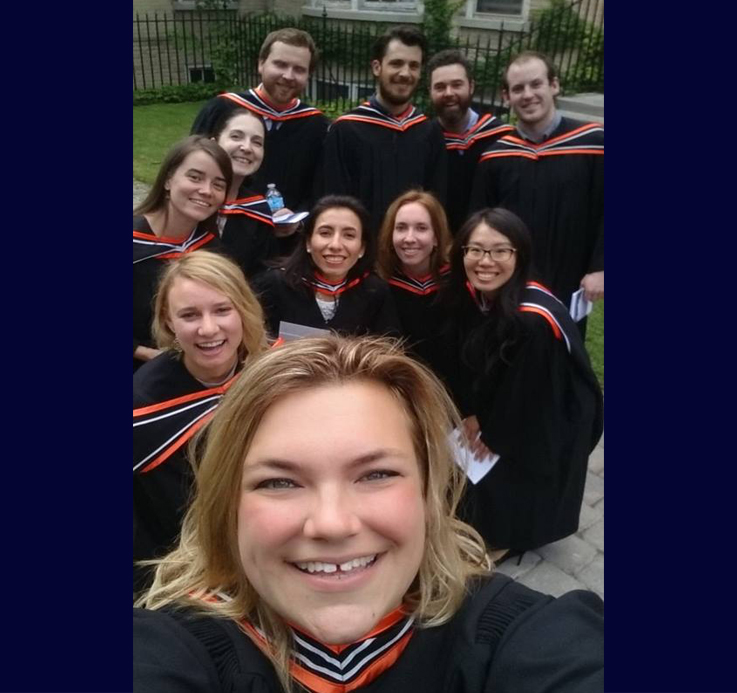 Convocation 2018!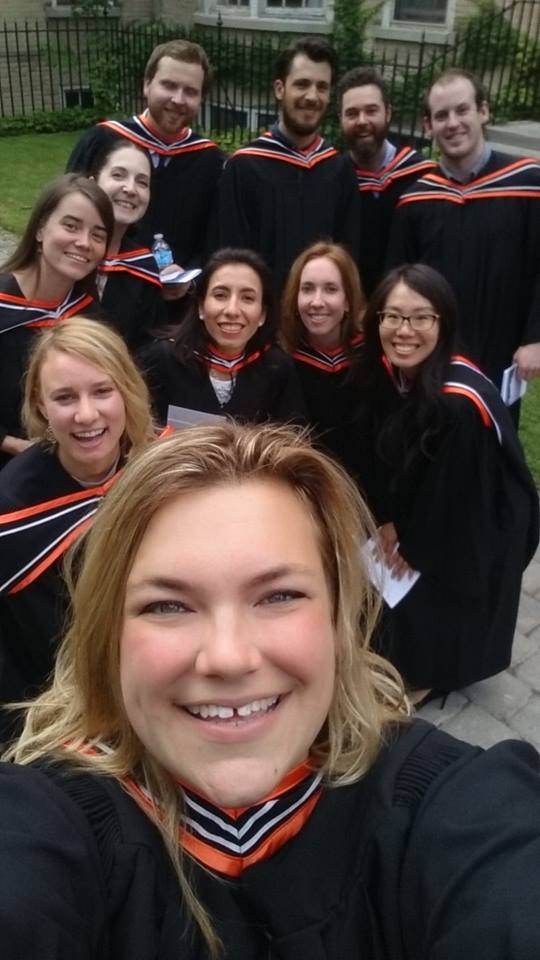 On the evening of Thursday, June 7th, 2018, the Faculty of Forestry's Class of 2018 gathered together once more. Thirty-Two Master of Forest Conservation students and one Ph.D. candidate received their diplomas this year, after many long hours of studious preparation. A hearty congratulations to all!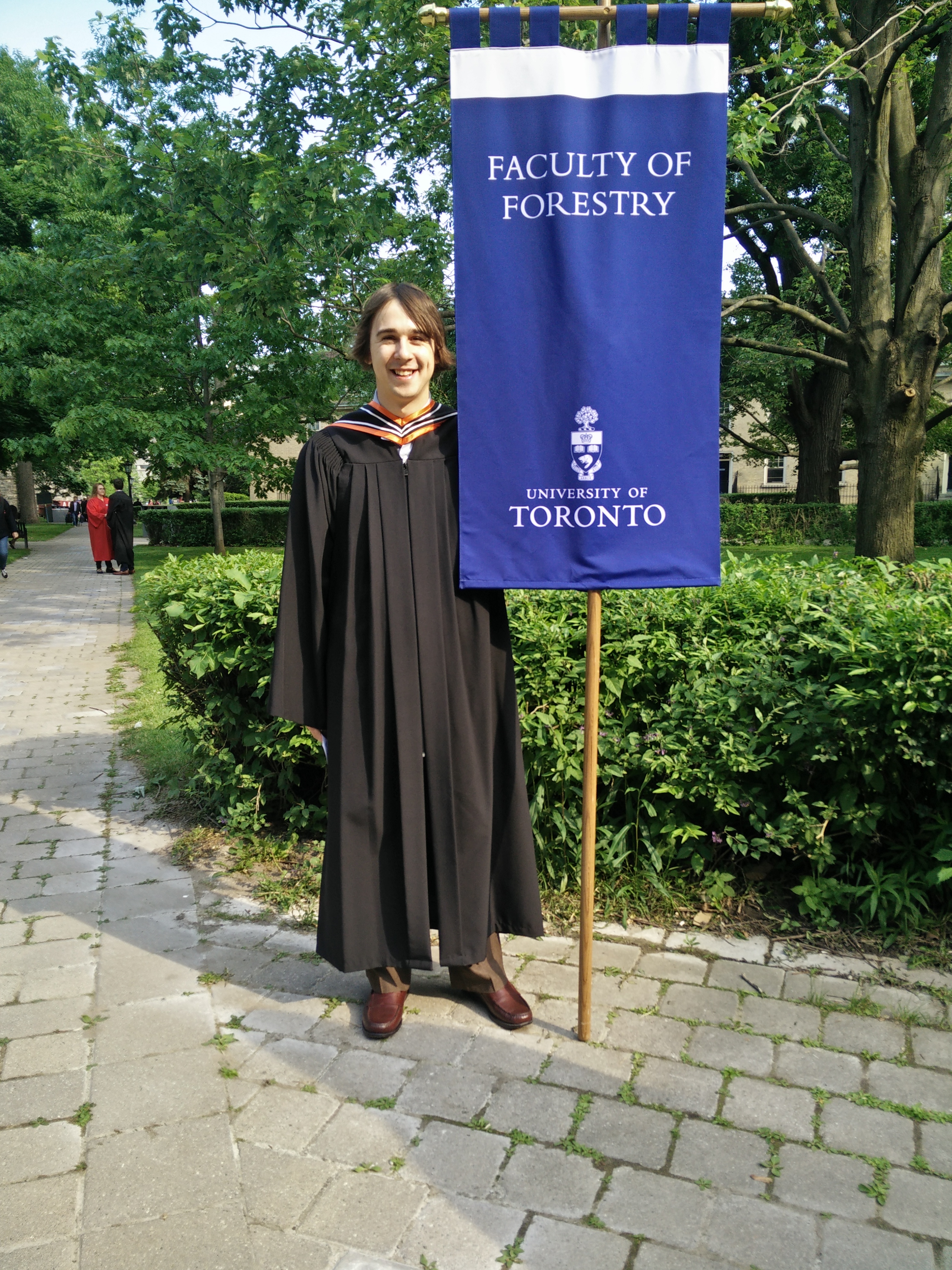 MFC graduate Alex Stepniak is eager to start the ceremony!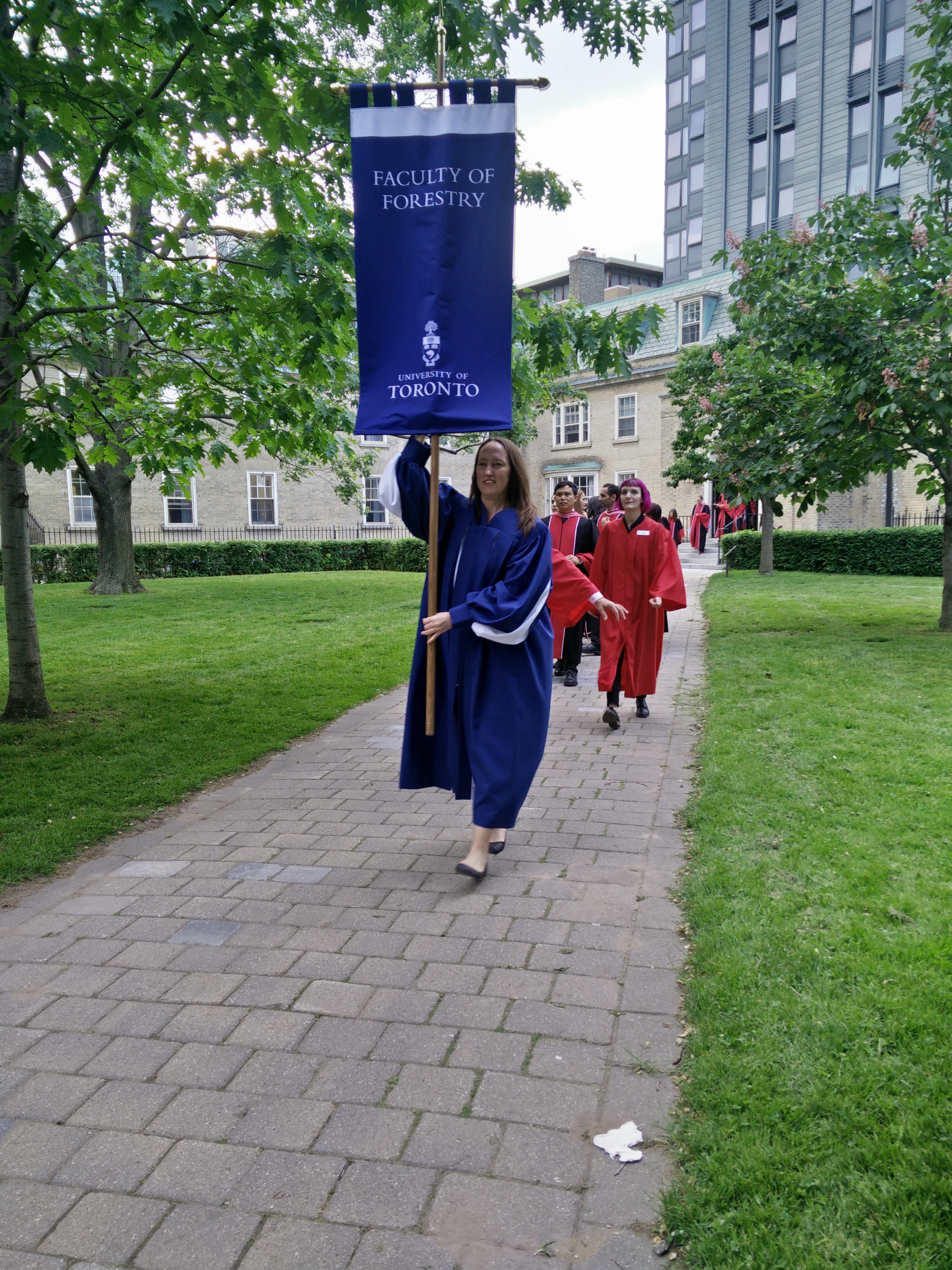 Forestry staff member Laura Lapchinski led the graduate procession with the Faculty of Forestry's official gonfalon which was placed on stage at the start of the ceremony.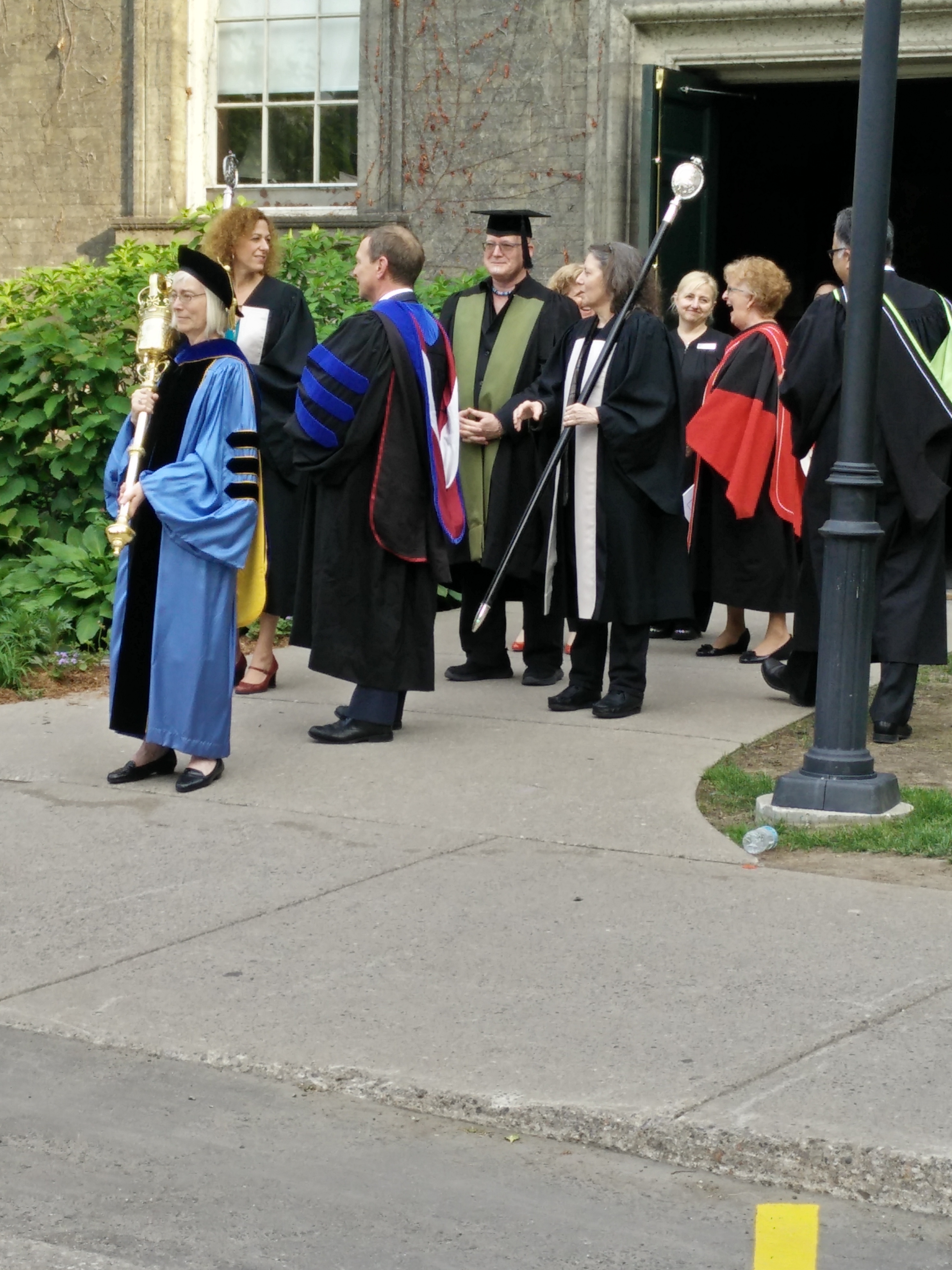 Dean Robert Wright and Professor Sandy Smith preparing to walk in the Chancellor's Procession.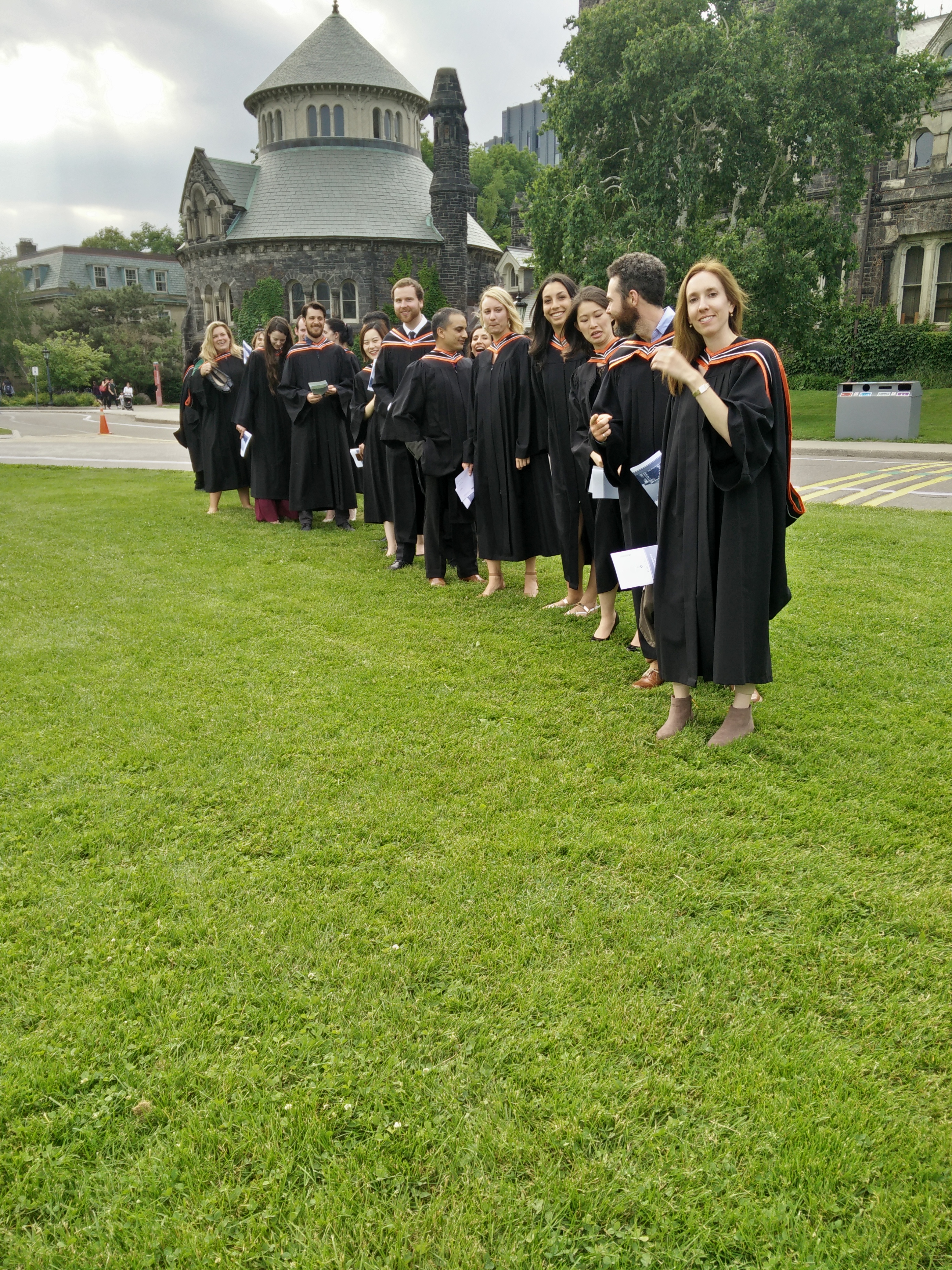 MFC graduates waiting to "cross the grass."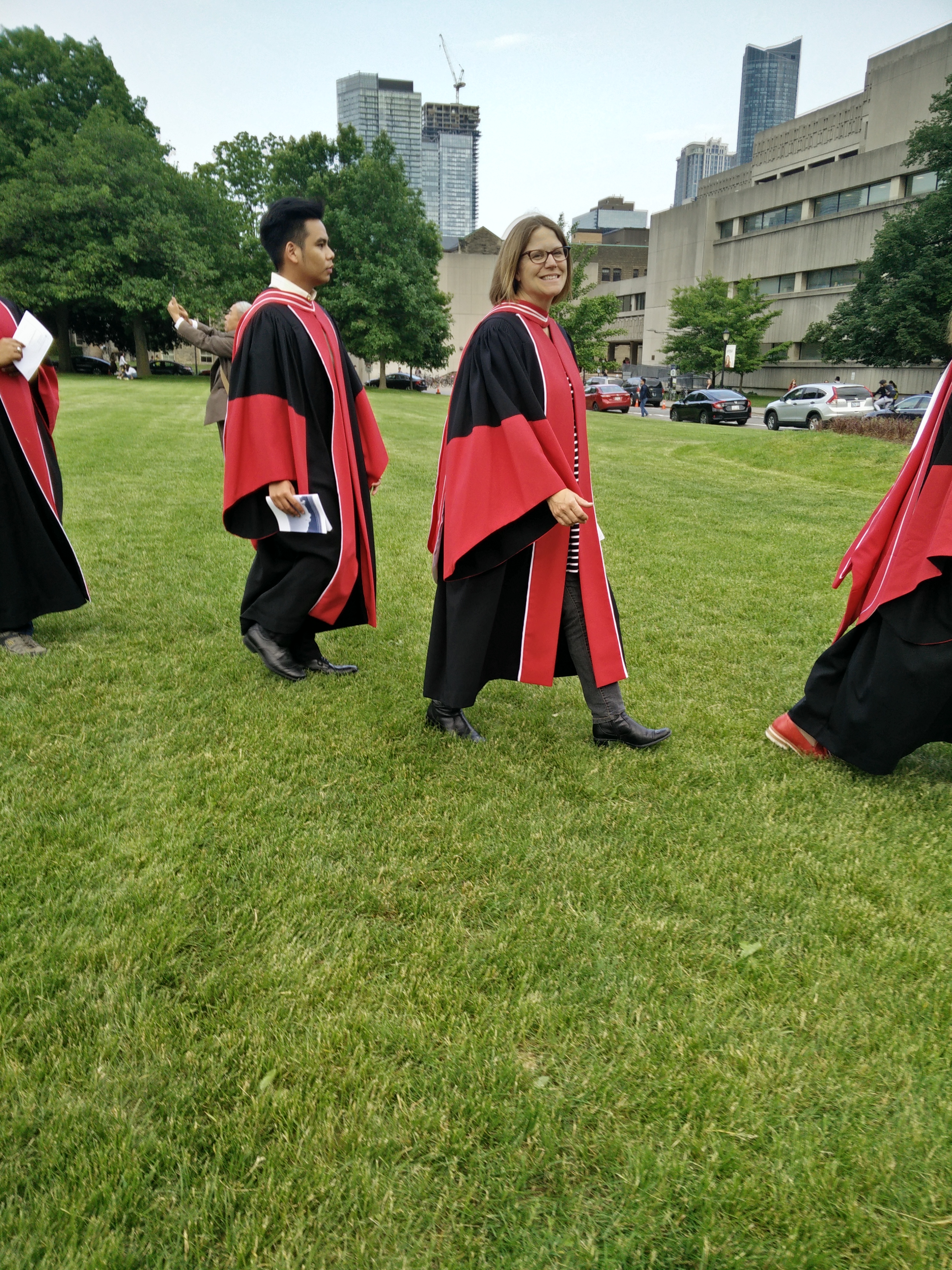 Our Ph.D. graduate, Rhoda deJonge!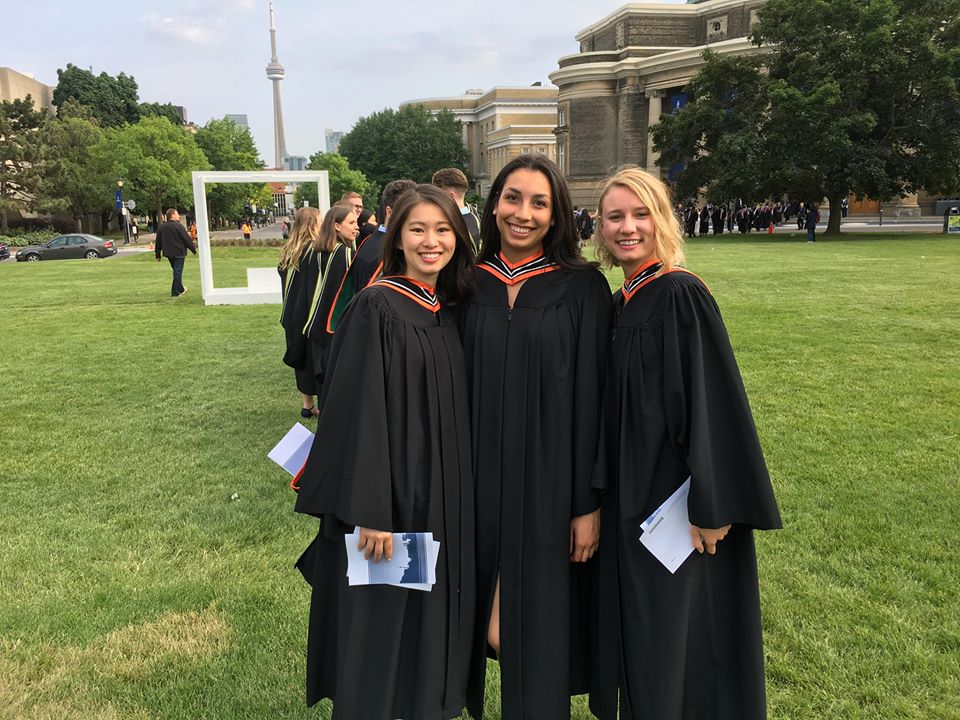 MFC graduates Tiffany Chu, Catherine Edwards & Cali Fox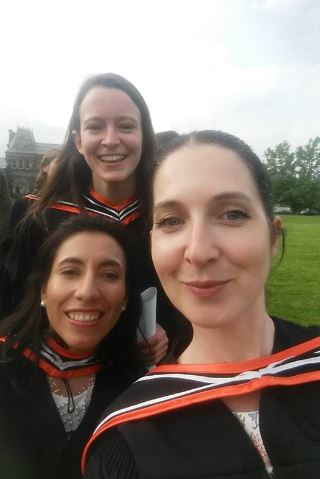 MFC graduates Annonicade Murat, Daniela Palacios & Shanelle Labrie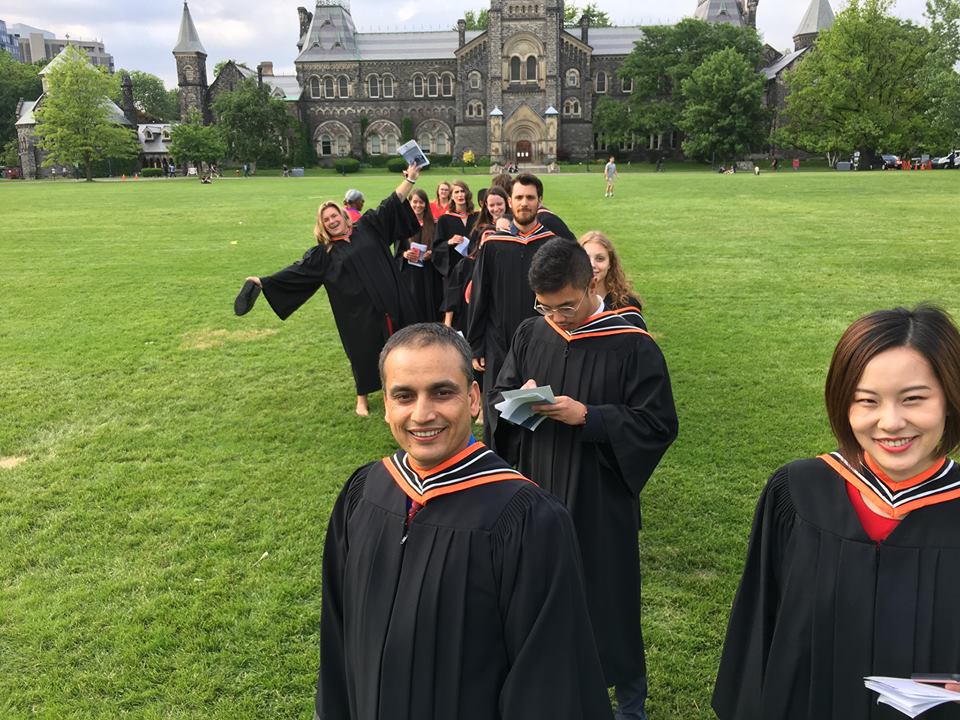 Waiting to enter Convocation Hall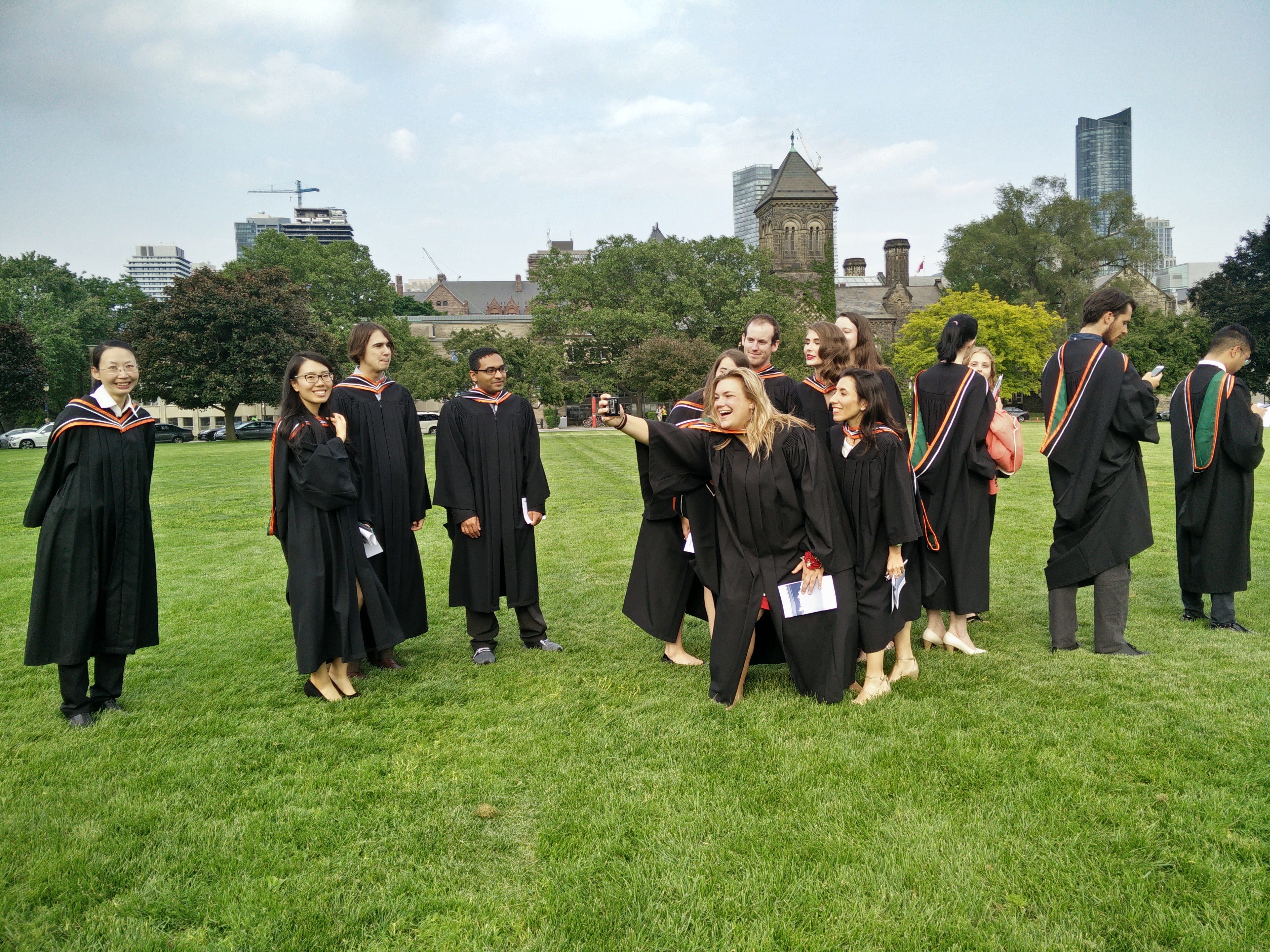 Waiting to enter Convocation Hall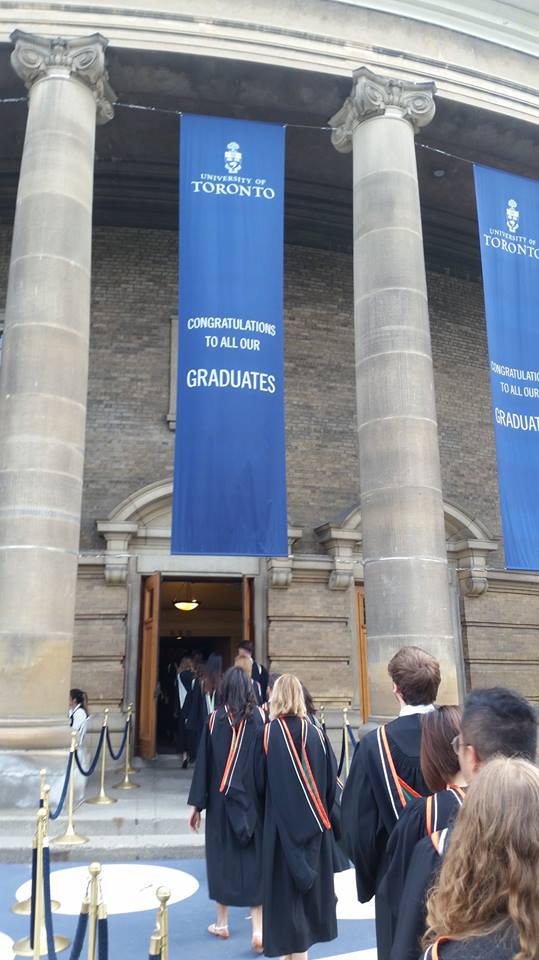 Entering Convocation Hall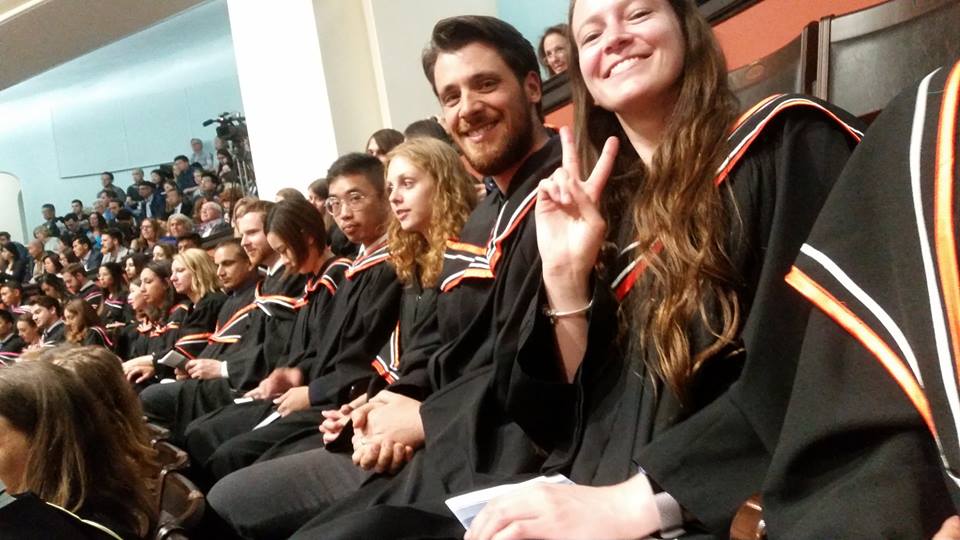 Inside! MFC graduates Shanelle Labrie, Ryan Kaiser, Shannon Kainula & Joey Kabigting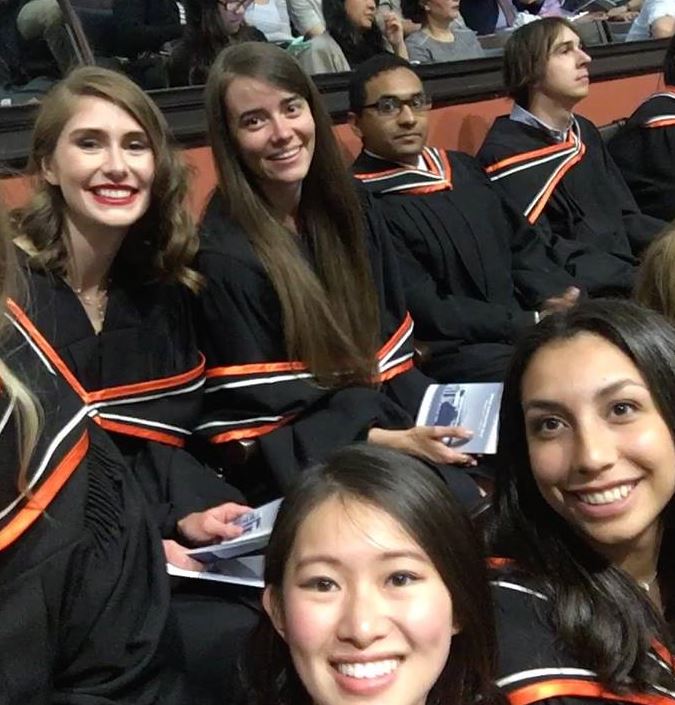 MFC graduates Tiffany Chu, Catherine Edwards, Stephanie Robinson, Megan Rowcliffe, Artheez Sathiyasiri & Alex Stepniak
– Photos courtesy of Graduate Administrator Deborah Paes, and MFC graduates Tiffany Chu, Annonciade Murat & Theri Reichlin