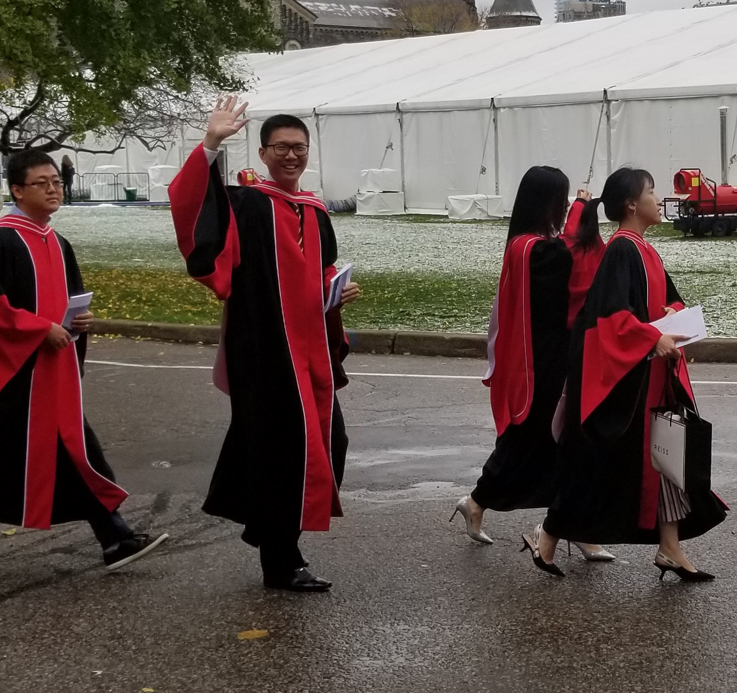 November Convocation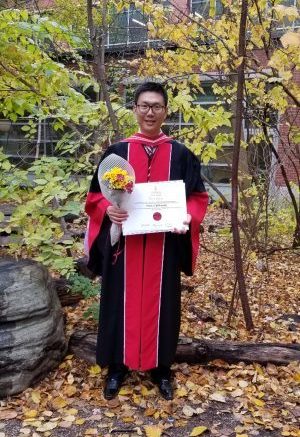 November 7th, 2019 marked the first time that graduating Forestry students marched into Convocation Hall under the banner of the John H. Daniels Faculty of Architecture, Landscape, and Design. The November Convocation generally features a smaller cohort of graduates than the June ceremony, so this fall we are honoring three Forestry students.
Dr. Yiwen Zhang, as we can call him now, completed a PhD thesis titled, "Post-2003 collective forest tenure reform in Fujian, China: institutional diversity and farmer's preferences," which examined issues related to forest tenure reforms.
But his time with Forestry is not done yet! Yiwen is the current instructor of our graduate-level course, FOR3003H: Economics of Forest Ecosystems, and will continue his economic analysis work on Fujian forest tenure reforms. He will also begin a new project related to modeling of sustainable forest management and timber markets in China under the supervision of Professor Shashi Kant.
We also congratulate MScF graduates Melanie Croydon-Sugarman with her thesis, "Effects of forest management and experimental dead wood removal on macrofungal communities in boreal, mixedwood forests of Ontario," and Samuel LaCarte with his thesis, "Fire Containment Probability in Conifer Fuel Types in Ontario."