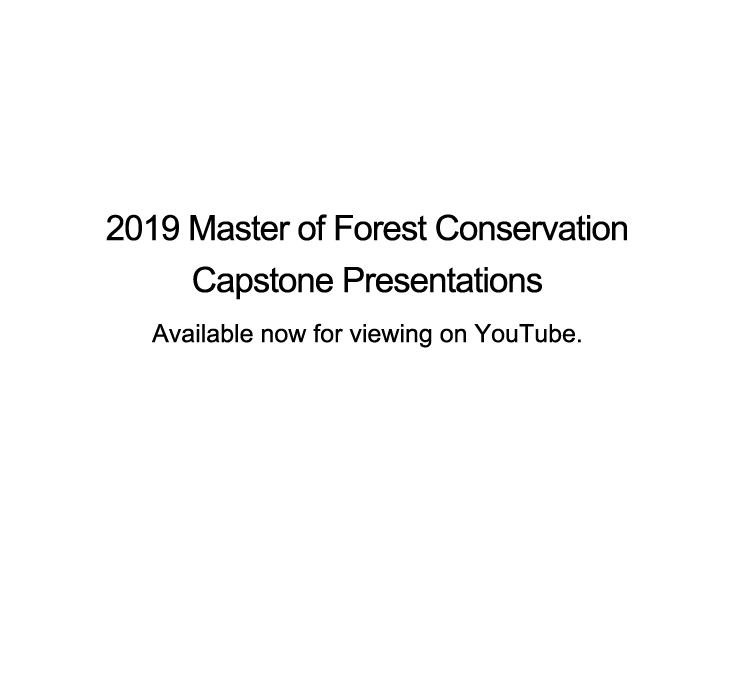 2019 Master of Forest Conservation Capstone Presentations
Each December our Master of Forest Conservation students complete their program with their Capstone Presentations which involves analysing information and preparing formal reports based on their summer internships and in consultation with individual faculty supervisors. The 2019 MFC Capstones took place December 9th, 10th and 11th. A lot of dedicated hard work and preparation goes into these reports, and for the first time Forestry is able to showcase a select number of these presentations on the Daniels Faculty YouTube site.
Congratulations MFCs on a job well done!