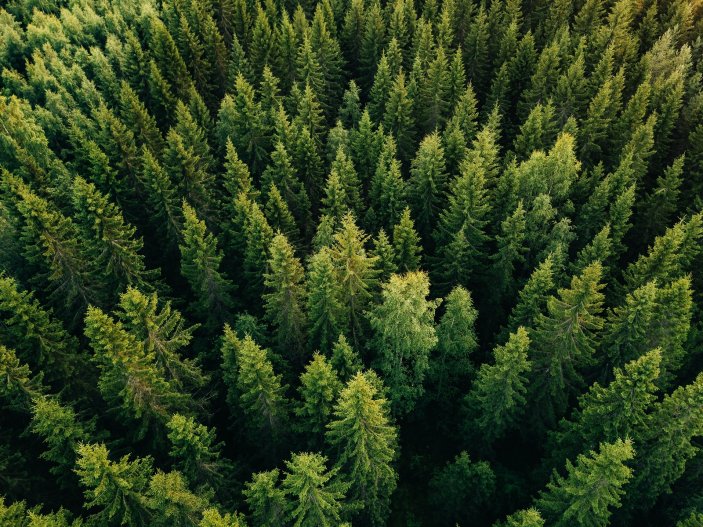 In Memoriam: Charles Van Wagner
Charlie Van Wagner, a distinguished alumnus of U of T's Forestry program and a world-renowned forest fire researcher, passed away in late July at the age of 98. Originally trained as a chemical engineer, Charlie shifted his trajectory, and driven by his passion for the outdoors, joined the University's Forestry program, completing his studies in 1961. He spent his research career at the Petawawa National Forestry Institute (which later became known as the Petawawa Research Forest). Through his scientific contributions over the decades, he left his mark across a broad range of forest science, notably his seminal contributions to forest fuel moisture modelling, understanding crown fire initiation and spread, and fire ecology. Much of his wildfire research forms the foundation of the Canadian Forest Fire Danger Rating System—a crucial operational tool used throughout Canada during every day of the fire season.
Throughout his tenure working at the Petawawa National Forestry Institute, Charlie engaged with numerous Faculty of Forestry researchers and undergraduate students up on the station for the annual spring field camp. Even in retirement his commitment to forestry and wildfire-related work remained unwavering. In 2007 Charlie came to Toronto and took part in an afternoon and evening session on Fire Research, organized as part of the celebration of the Faculty of Forestry's centennial celebration.
Residing in the Ottawa Valley until recently, Charlie could always be drawn upon to share his experience during the Master of Forest Conservation Program winter field camp tours, teaching new generations of foresters about forest succession after fire and harvesting against the backdrop of the research forest. While his research legacy will endure, his absence will be deeply felt within the Canadian forestry and wildfire community.
A fond memory:
 "I spent my childhood in northern Ontario and northern Quebec where forests fires are common, but I first became interested in forest fire management in 1970 when, as an undergraduate Industrial Engineering (IE) student at the University of Toronto, I secured a summer job working in the Forest Fire Control Unit (FCU) of the then Ontario Department of Lands and Forests in Toronto. My job was to assist one of FCU's planners with the development of a simulation model that could be used to help evaluate airtanker performance.
Early that summer the department's research and development specialist took me and another researcher from the Forest Fire Research Institute in Ottawa on a one-week study tour across the province to visit fire headquarters and meet with fire managers to help us develop an understanding of forest fire management and Ontario's fire research needs. Early in the trip we stopped at the Petawawa Forest Experiment Station near Chalk River where we met with fire behaviour researchers. During the afternoon coffee break while we were sitting outside the cafeteria, one of our hosts noticed smoke in the distance. He suggested we drive over to investigate and grabbed a stopwatch and a surveyor's chain before we left the station. We soon arrived at what proved to be a small grass fire that was being successfully fought by the local municipal fire department. I stood off to the side and observed the fire while one of the fire behaviour researchers used his chain and stopwatch to measure the fire's rate of spread. My first reaction was, "this is cool."
That "host" was of course, Charlie!
Prof. David Martell