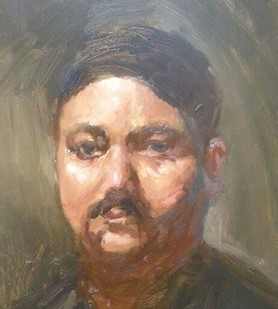 In Memoriam: Rana Roy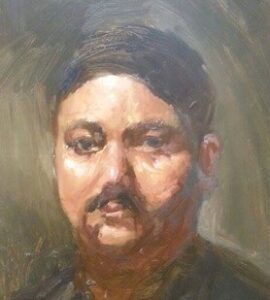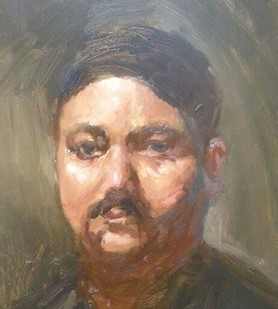 On behalf of the Roy Family:
Rana Roy, an alumnus of the Faculty of Forestry, University of Toronto, died of a heart attack on Sunday, 27th of August 2023, in Ranchi, Jharkhand, India, at the age of 47. Rana leaves behind his wife, Aruna, and two sons, Arunabh (18), and Neelabh (15).
Rana completed his undergraduate studies in Accounting from St. Xavier's College, Ranchi (1993 – 1996). This was followed by a Master's in Rural Development from the Xavier Institute of Social Service, Ranchi (1997 – 1999). It was here that he met his wife, Aruna Tirkey.
Soon after his post-graduation, he joined Vasundhara, a non-profit organization in Bhubaneswar, Odisha, where he started as a Program Officer and rose to the position of Executive Director. He served the organization for over 11 years and continued to have a professional relationship with the organization till early this year.
In 2010, Rana started his academic journey at the University of Toronto with a Master's and Ph.D. at the Faculty of Forestry. Rana dedicated his life to resolving the socioeconomic problems of aboriginal (Adivasi) and forest-dwelling communities in Odisha and his home state of Jharkhand. Through his work at Vasundhara and his master's and Ph.D. studies, Rana was profoundly involved with identifying and resolving the rights recognition that aboriginal communities face toward forest conservation.
In 2018, he supported his wife from Toronto as she worked to establish her restaurant, Ajam Emba, in Ranchi. Ajam Emba is India's first-ever restaurant to serve and highlight the Indigenous (Adivasi) food from Jharkhand using locally sourced ingredients. On his return to India, combined his passion for food and worked to manage the restaurant with Aruna to revive local traditional and production systems. He was working to spread the message of the slow food movement in the country.
Rana was a man of many talents. He was an outstanding cook, a fantastic writer, an incredibly cultivated individual, and an excellent debater. Living away from family, he created a family of friends at the University of Toronto and used his culinary skills to ensure friends always surrounded him. His love for food led to many get-togethers and dinners that brought his friends from different departments and fields together.
Rana leaves behind deeply profound and fond memories for the persons who have had the chance to meet him during his life. Rana had the uncanny ability to deeply connect with individuals irrespective of their ethnicity, religion, and social status. He was kind, generous, joyful, grounded, honest, and patient. Perhaps one of his biggest qualities was how much he cared for his loved ones. He has improved the lives of the countless persons who had the opportunity to meet and connect with him.
Rana will be greatly missed by his wife Aruna, children Arunabh and Neelabh, parents, brother, and friends. Condolences to all of Rana's friends, family, wife and children. We are all going to miss him deeply.
Fundraiser link for his children: Ketto.org