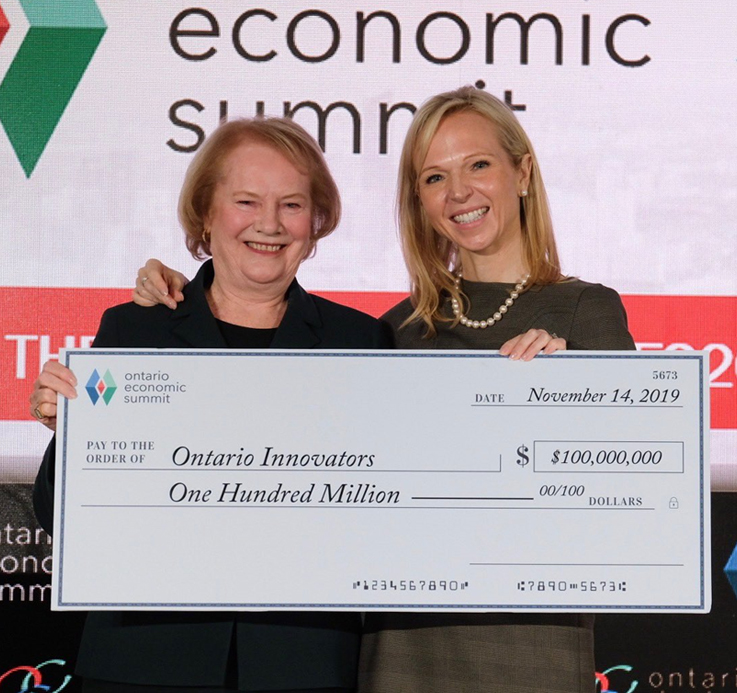 Mass timber pitch wins hypothetical cheque at the Ontario Economic Summit
The Ontario Chamber of Commerce's annual Ontario Economic Summit was held on November 14th at the Beanfield Centre where the University of Toronto presented the Next Big Idea Pitch Session to predict what's next on the innovation horizon and how it will make Ontario more competitive. The event was moderated by the University of Toronto's Dr. Christine Allen, Associate Vice-President and Vice-Provost, Strategic Innovations. Four established and emerging sector leaders: Robotics, Artificial Intelligence, Advance Engineering Manufacturing and Mass Timber, each made a pitch for how a hypothetical $100-million public investment could drive the province's economy—and it was up to the audience to decide on the winner.
Dr. Anne Koven, Director of the Mass Timber Institute, contested that mass timber is important across Ontario, not only in Toronto, and that mass timber assists in the solution to such problems as climate change, regional disparity and affordable housing.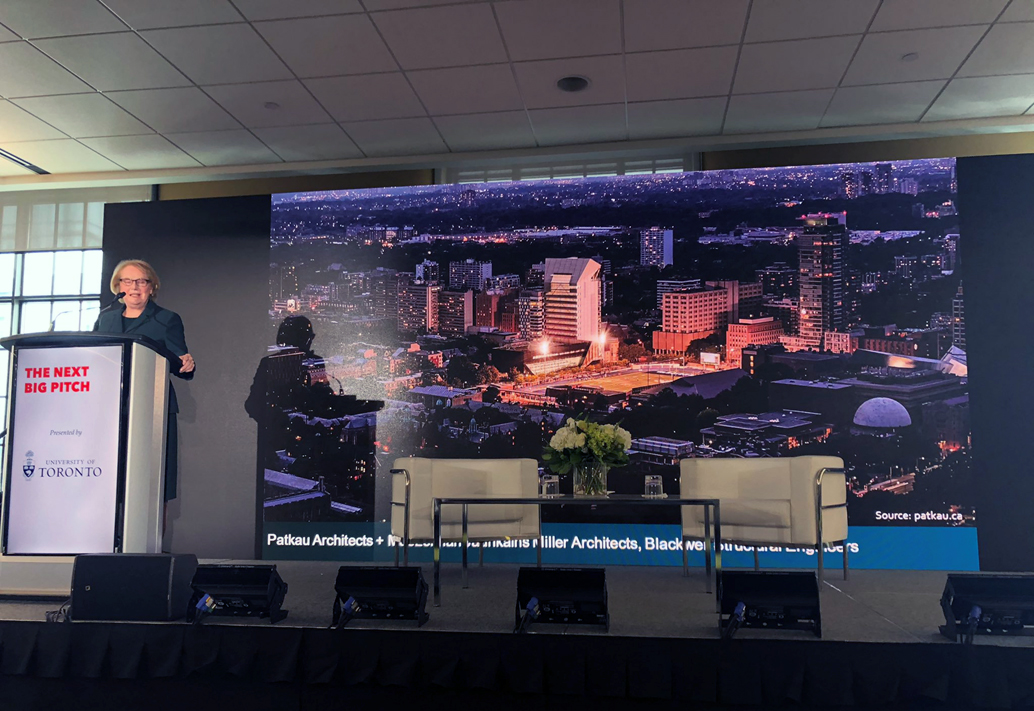 It was a gratifying audience reaction with almost 40% voting in via a special app that mass timber as an innovation will make Ontario more competitive, resulting in the hypothetical cheque being awarded to Dr. Koven.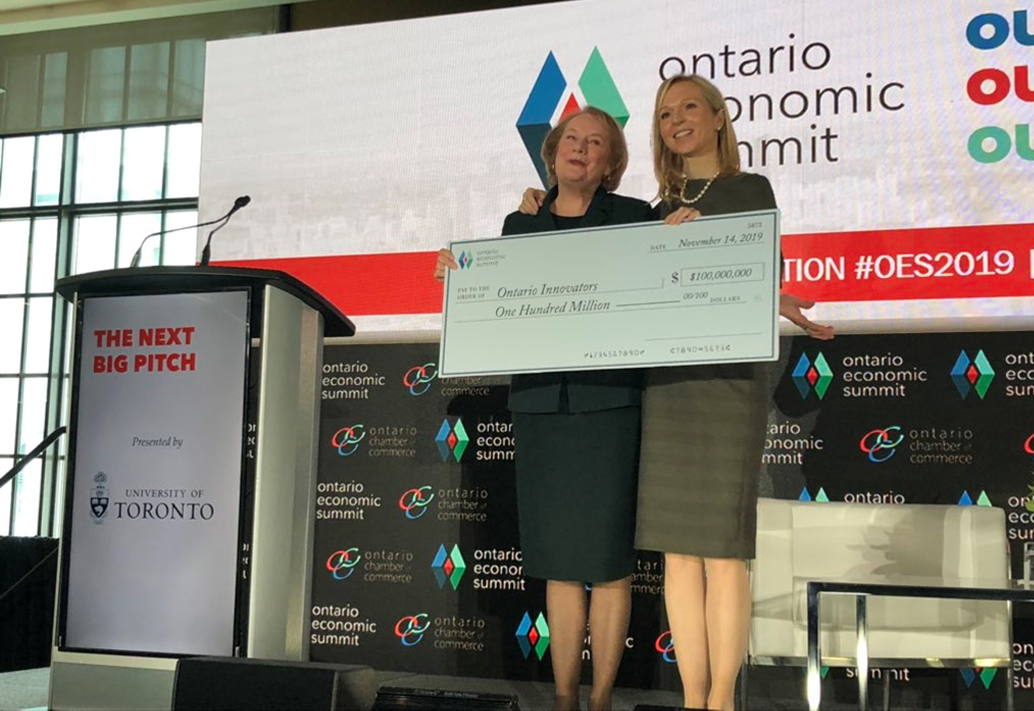 Dr. Christie Allen presenting the hypothetical $100 million cheque to Dr. Koven.
You may read her full pitch here:
Dr. Anne Koven's Mass Timber Pitch to the Ontario Economic Summit
The other speakers included:
Goldie Nejat, Canada Research Chair in Robots for Society
Allen Lau, Founder and CEO, Wattpad
Hani Naguib, Director, Toronto Institute for Advanced Manufacturing