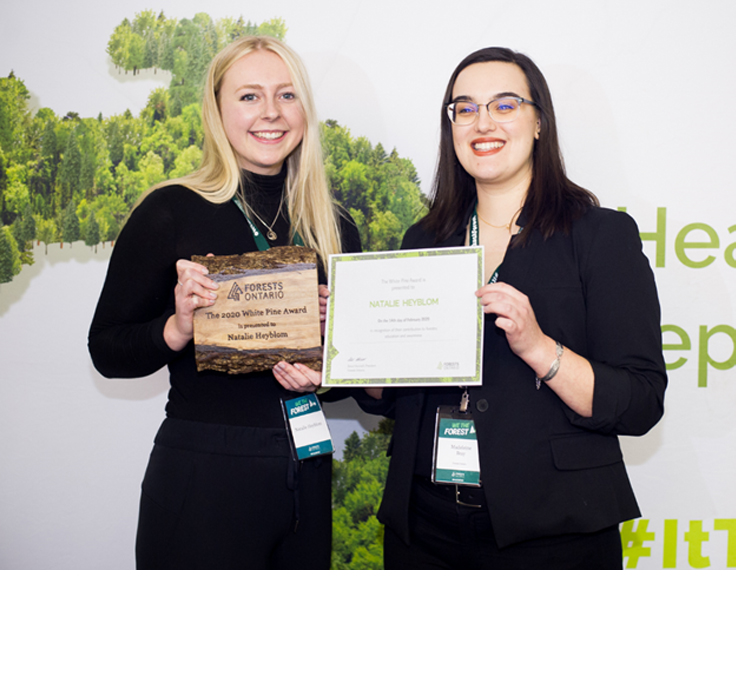 MFC Student, Natalie Heyblom, presented with the White Pine Award at Forests Ontario's Annual Conference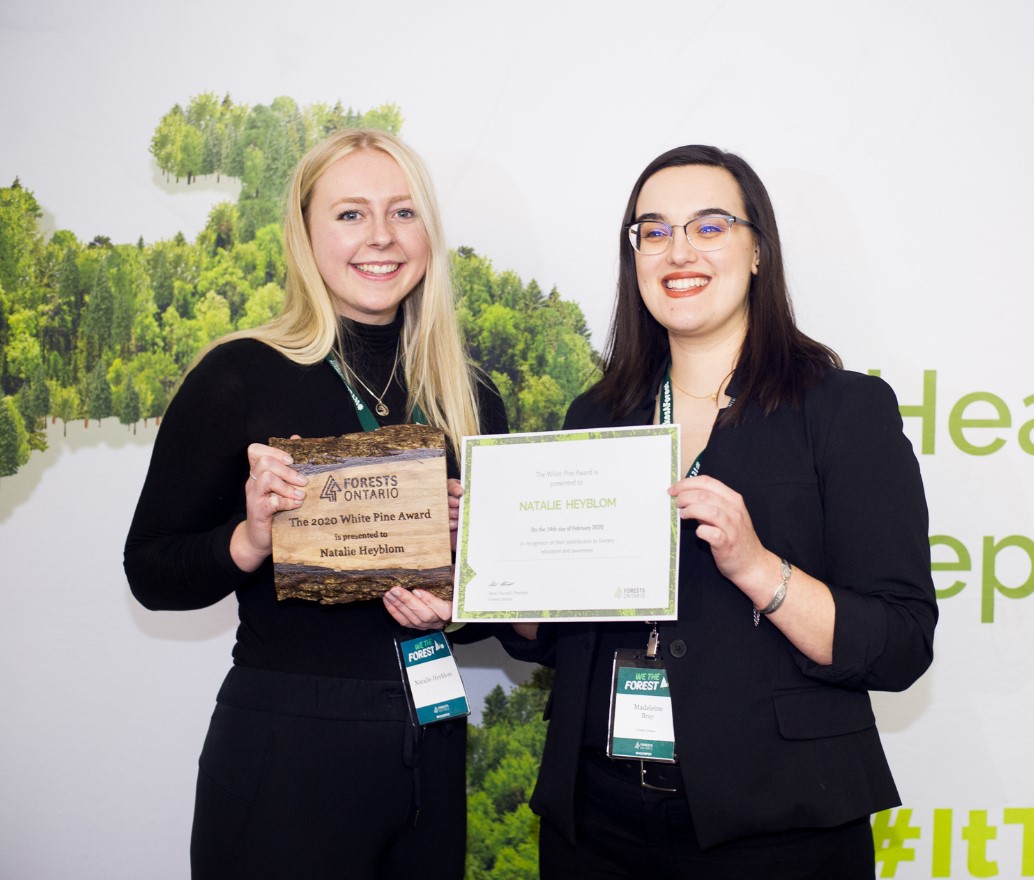 Forests Ontario's 6th Annual Conference took place in Alliston on February 14th, bringing together close to 400 landowners, forestry professionals, Indigenous leaders, educators and students. The largest of its kind in the province, the annual conference features presentations, local exhibitors, a silent auction for charity, and an awards ceremony which recognizes important contributors to forestry.
Master of Forest Conservation student, Natalie Heyblom, was awarded with the White Pine Award which recognizes contributions to forest education and awareness. She is especially noted for her volunteer work in the Forestry in the Classroom program.
Well done, Natalie!
Other MFC students had also traveled up to Alliston to attend the conference whose list of speakers included the following industry leaders:
Rob Keen: CEO of Forests Ontario and Forest Recovery Canada.
Carol Phillips: Partner at Moriyama and Teshima Architects, fellow of the Royal Architectural Institute of Canada, member of the Markham and TCHC Design Review Panels.
Tim Johnson: Director of Nations 360°'s Indigenous Education Initiative, Artistic Director of The Great Niagara Escarpment Indigenous Cultural Map, and the Artistic Producer for Celebration of Nations.
Jennifer Court: Executive Director of the Green Infrastructure Ontario Coalition.
Dan Rowlinson: Provincial lead of the forest health monitoring program.
Katrina Van Osch-Saxon: Coordinator of the Arboriculture program at Fleming College, co-founder of the Women in Trees conference, and professor of Urban Forestry, Forestry, and Arboriculture.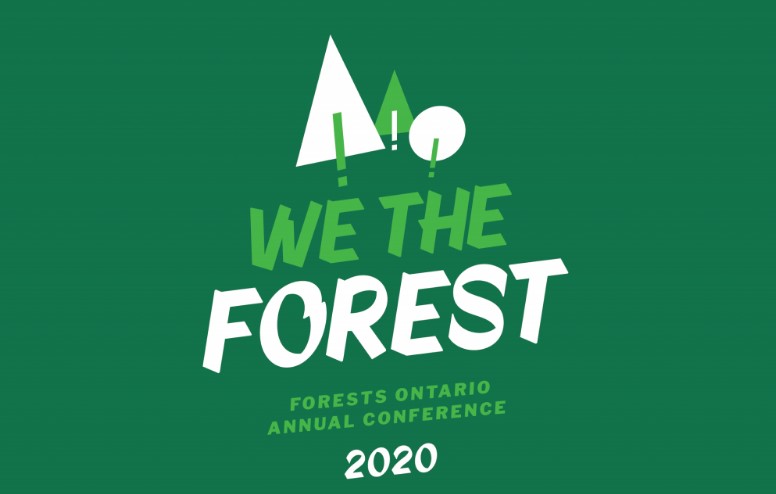 Forests Ontario is a not-for-profit charity dedicated to re-greening the province through the support of forest restoration, stewardship, education and awareness. We promote Canada's greatest natural resource – our forests – because healthy forests sustain healthy communities and healthy economies. Forests Ontario is the voice of our forests.
Visit www.forestsontario.ca or follow us @ForestsOntario to find out more.