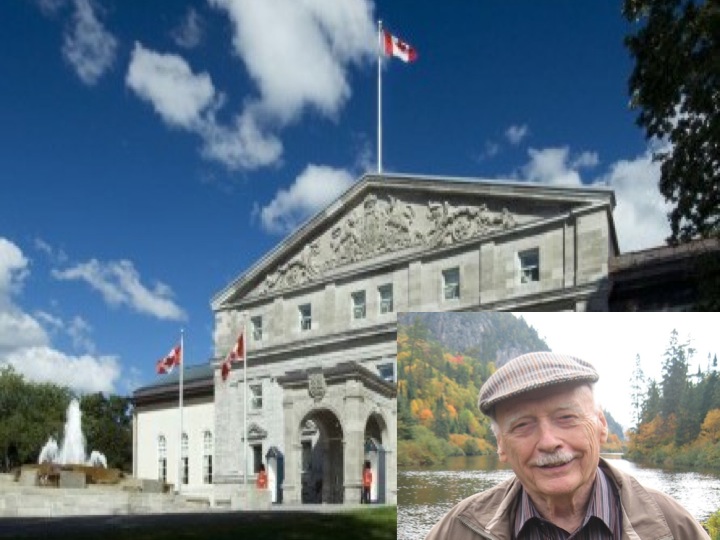 Kenneth Armson inducted as new members of the Order of Canada for his achievements in forest management & silviculture

We congratulate Ken Armson on recently being inducted as an officer of the Order of Canada for his achievements in forest management and silviculture. Ken is a professional forester who has spent more than 50 years in teaching, research, policy and administration in forestry. He was a professor of forestry at the Faculty of Forestry at the University of Toronto for 26 years. He continues to engage with forestry students by giving lectures on professionalism and ethics. He taught and conducted research in forest soils. He is the author of books on nursery soil management, forest soils, an historical account of Ontario's forests, and more than a hundred publications on soils, silviculture, and forest policy.
Ken Armson has been an ardent and pre-eminent advocate for forest management across Canada for 55 years. He has been the foremost national forester over those years.
Ken has won innumerable awards over the years and actively participated in the progress that has enabled Ontario and Canada to establish forest sustainability. After teaching at the Faculty of Forestry at U of T , in 1979 he became the Chief Forester and Executive Coordinator of the Forestry Resources Group in the Ontario Ministry of Natural Resources and then was appointed in 1986 as Ontario's first and only Provincial Forester. He made his vision of ensuring that the forest industries and governments worked together to ensure that harvested areas regenerated and thrived on Crown land, become a reality.
Ken has authored many important reports, such as 'The Armson Report' that established Forest Management Agreements between government and industry, for the provincial government throughout his illustrious forestry career. He was a key witness in Ontario's Environmental Assessment Hearings on Timber Management. Ken was involved in public education about forestry throughout his career. He is the founder of the Forest History Society of Ontario and remains very active in forestry issues and organizations in Ontario and Canada.
His membership of the Order of Canada is a reward for his national career in forest education, successful advocacy and in leading operational and administrative improvements in forest management.
_____________________________________________________
Ken's email address is mamkaa@sympatico.ca and tel (416) 441-1719