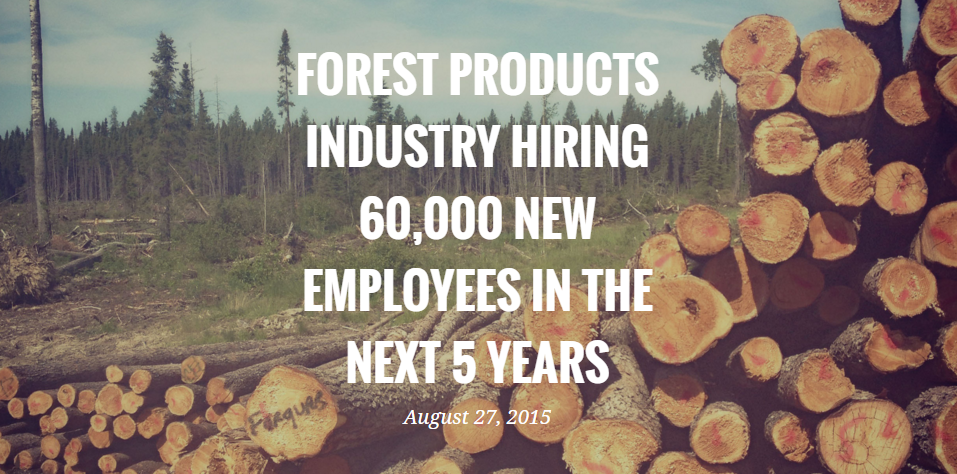 The Forest Products Association hiring 60,000 new employees in the next 5 years..
Today the Globe and Mail pegged the Forest Products Industry as one of the promising sectors in the country for young Canadians looking for a prosperous career.
The Forest Products Association says they need to find 60,000 new employees across Canada in the next five years to keep pace with industry growth which has been spurred onward by a lower Canadian Dollar. Click here to continue reading..
---