CONSULTANT'S REPORTS
Read the consultants' reports that we have commissioned below.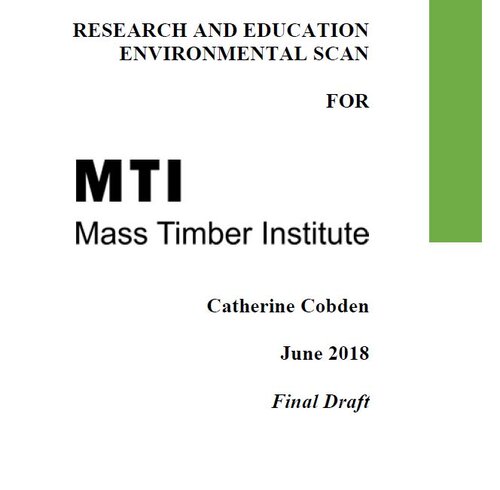 MASS TIMBER INSTITUTE RESEARCH & ENVIRONMENTAL SCAN
By: Catherine Cobden • 2018
This environmental scan was conducted to support the exciting potential of the Mass Timber Institute (MTI) to stimulate the mass timber market in Ontario. This scan also provides a current snapshot of existing research and educational training, as well as governance structures and rules, while identifying areas for improvement. The research included detailed interviews conducted between March and May, 2018 with a wide variety of industry participants. They expressed a great deal of enthusiasm for the MTI and its vision.
---
OPEN-ACCESS READING
We've done some of the searching for you! Check out some of these open access publications and reports from third-parties below. We were not involved in any of these publications but think that they are all worth a read. The list is a work in progress so if you would like something added to or removed from the list, let us know.