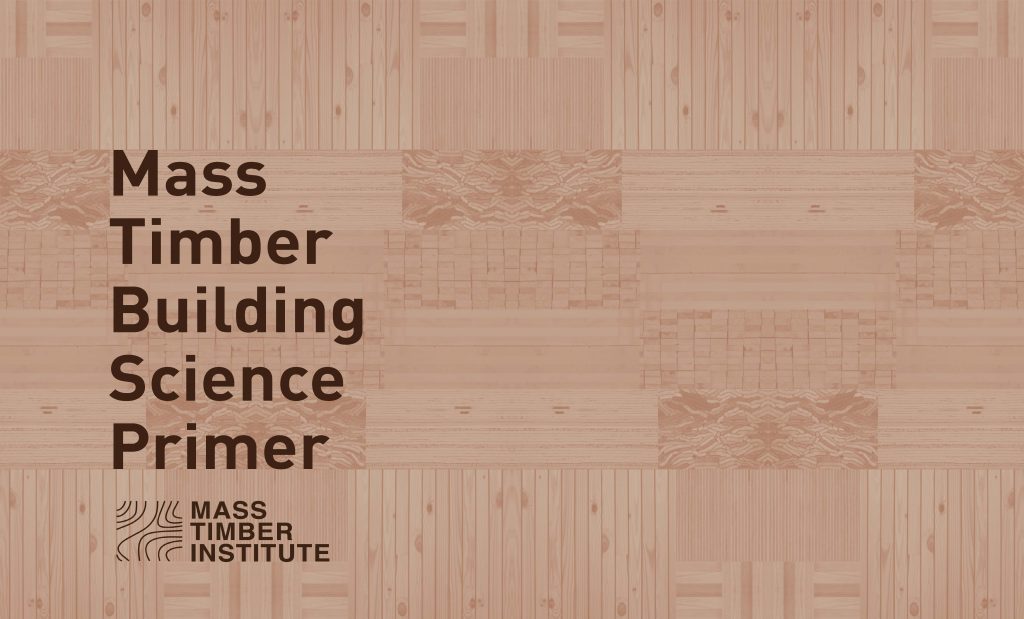 The Mass Timber Building Science Primer by Dr. Ted Kesik and Rosemary Martin (in Partnership with RDH Building Science) is aimed at the average design practitioner and construction professional. It assumes that readers have little to no familiarity with mass timber building technology. This publication was made possible through the generous sharing of the collective wisdom held among the practice and thought leaders in our mass timber industry.
Building science holds the key to the mass timber revolution because it plays a critical role in building innovation. The need for building science is commonly recognized after the occurrence of building performance problems, rather than proactively at the planning and design stages of building projects, as well as throughout construction and commissioning. Innovation by trial-and-error is both costly and risky. For this reason, contemporary building science has taken on greater importance in response to an increasing trend toward innovative departures from traditional and proven building practices. Nowhere is the need for sound building science greater than for innovative mass timber building technology.
The development of this primer commenced shortly after the launch of the Mass Timber Institute (MTI) centered at the University of Toronto. Funding for this publication was generously provided by the Ontario Ministry of Natural Resources and Forestry. Although numerous jurisdictions have established design guides for tall mass timber buildings, architects and engineers often do not have an awareness of the specialized building science knowledge needed to deliver well performing projects. MTI worked collaboratively with industry, design professionals, academia, researchers and code experts to develop the scope and content of this mass timber building science primer.
One of the most important reasons this publication was developed was to identify gaps in building science knowledge related to mass timber buildings so that industry, government and academia can work together to address these gaps with relevant research, development and demonstration programs. The mass timber building industry in Canada is still a collection of seedlings that continue to grow and as such they deserve the stewardship of the best available building science knowledge to sustain them until such time as they become a forest that can fend for itself.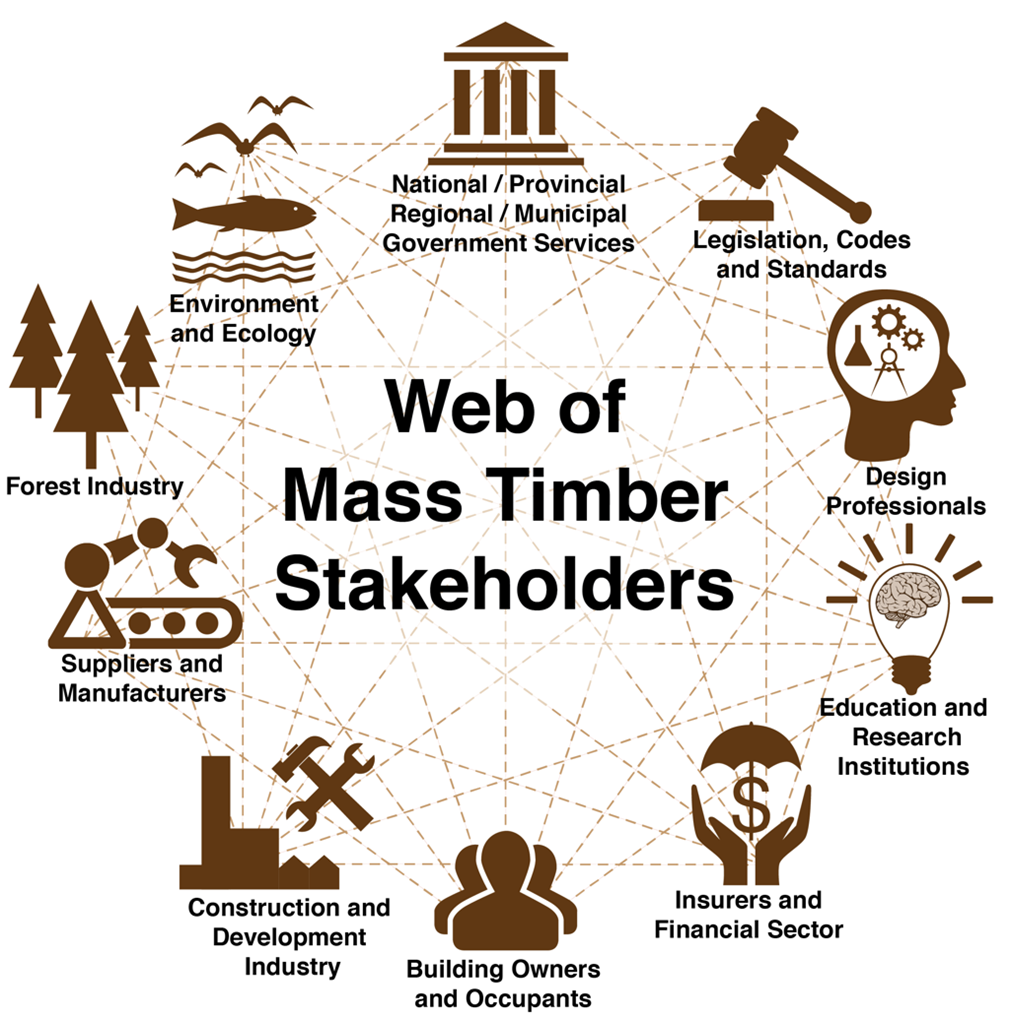 A large number of exemplary mass timber building projects around the world demonstrate that the innovative use of wood for a diversity of building typologies can be implemented by architects, engineers and constructors. But the specialized building science knowledge needed to achieve high-performance mass timber buildings is confined to a relatively small group of experts. The mass timber revolution needs many more new recruits across many fields, while the existing building industry must become trained and educated in order to realize the full potential for engineered wood buildings.
This primer provides a concise outline of the relevant subject matter and serves as a "knowledge mapping" guide that allows users to download resources from a curated archive of journal papers, reports, handbooks and articles. While all of the downloadable resources are documents available free online, users of this primer have been spared the countless hours searching and culling among the vast and growing body of information about mass timber.
When mass timber building technology has enjoyed the same degree of penetration as steel and concrete, this primer will be long outdated and its constituent concepts will have been baked into the training and education of design professionals and all those who fabricate, construct, maintain and manage mass timber buildings. Until then, it is hoped this primer will be found useful by students, instructors, building industry professionals and all the other players and stakeholders involved in mass timber buildings.