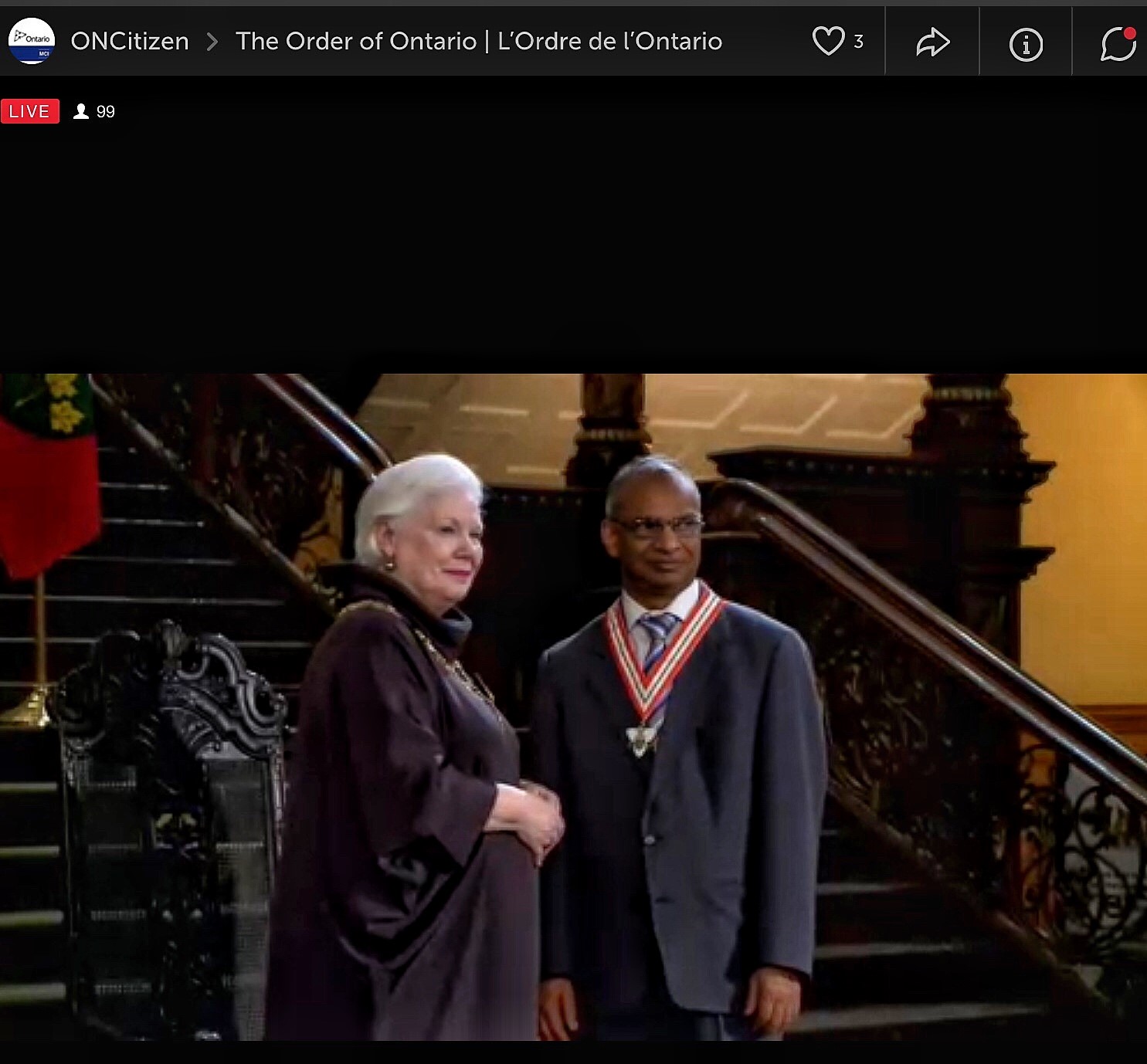 Professor Shashi Kant Appointed to the Order of Ontario

The Faculty of Forestry, University of Toronto, are very pleased to announce the appointment of Professor Shashi Kant to the Order of Ontario by the Honourable Elizabeth Dowdeswell, Lieutenant Governor of Ontario and Chancellor of the Order of Ontario as announced on Monday, January 29th, 2018.
The Order of Ontario is the province's highest honour, bestowed to Ontarians from diverse backgrounds who have achieved excellence and exceptional achievement within their given fields, and who have left a lasting legacy in the province.
Dr. Kant is a Professor of Forest Resource Economics and Management here at the Faculty of Forestry, and is the Founder and Director of the Master of Science in Sustainability Management (MScSM) Program at the University's Mississauga campus. He has published five books and more than 100 refereed journal articles and book chapters, and leads the Global Think Tank, New Frontiers of Forest Economics. He is also the Associate Editor of the Canadian Journal of Forest Research and the Journal of Forest Economics, and has guest-edited five special volumes of Forest Policy and Economics.
The Order of Ontario is not the first major recognition received by Dr. Kant, as he is also a past recipient of many other awards and honours including the Queen's Award for Forestry, the Scientific Achievement Award of Canadian Institute of Forestry, the Scientific Achievement Award of the International Union of Forestry Research Organizations, and the Ontario's Premier Research Excellence Award for his research.
An investiture ceremony will take place on February 27th, 2018 as the Lieutenant Governor will bequeath the honour to Dr. Kant along with twenty-two other new appointees to the Order of Ontario.
The Faculty of Forestry would like to extend a hearty congratulation to Dr. Kant for another well-deserved achievement in his illustrious career as a professor, researcher, and advocate of Forestry Conservation and Bioeconomy.